When we want to get into a summery frame of mind, nothing brings us there faster than a quick trawl through some of our favourite Instagram accounts.
While many people post envy-inducing holiday snaps - glorious waves, soft, sandy beaches, eye-catching swimwear and mouth-watering dishes - some Instagrammers do travel inspo better than others. In fact, some elevate their travel pics to works of art.
What we love best about travel inspo shots is that no two accounts are exactly alike: Murad Osmann showcases each destination in an unusual way - with his wife pulling him into the landscape - while photographer Johan Lolos (Le Backpacker) captures the adventurous side of travel with his shots of sledding in Finland and camping on Roys Peak in New Zealand.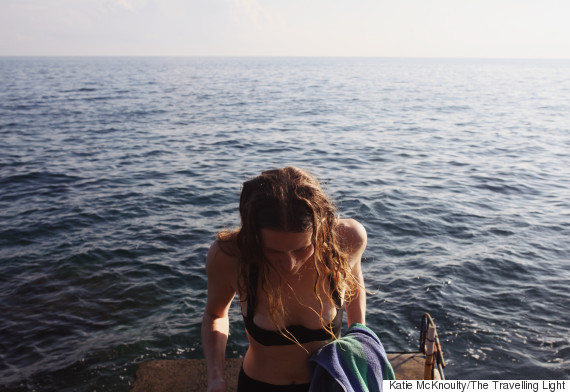 If you're wondering what inspires the travellers who inspire us, it's all about the places they visit - and how they change.
"Berlin inspired me a lot as a traveller. I went in the summer and locals do say it's just a different place at this time of year: everybody's out at the markets or sprawled along the river having drinks, the sun never seems to set, everyone's heading out to the lakes outside the city - they often bathe nude," says Katie McKnoulty, blogger and photographer at The Travelling Light.
"It was just such a free, alive place to be in summertime and I met so many interesting people there, too."
SEE ALSO:

You Need To Look After Your Underarms - Here's Why
Check out which travel inspo Instagrammers you need to be following now... and don't waste any time booking that jet-setting trip to paradise.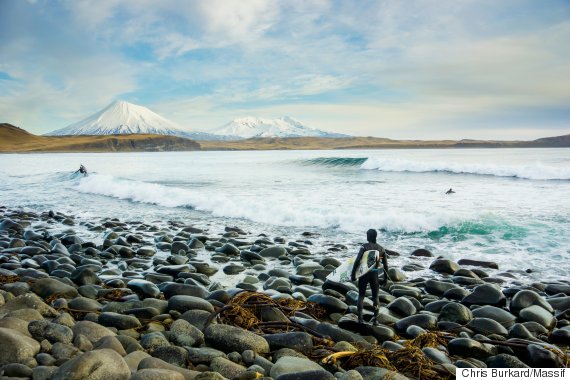 Chris Burkard
Insta: @chrisburkard
Scrolling through award-winning adventure, travel and life photographer Chris Burkard's Instagram feed, you can't help but appreciate nature at its most sublime, whether he's shooting rocks, mountains, sunsets or his favourite subject, the ocean.
His skilful use of natural light and knack for capturing interactions between individuals and their surroundings (whether it's someone mid-ski jump or a surfer waiting for the right moment to paddle out), make you want to ditch the office job and just go out and explore. Not possible? These pics will certainly give you plenty to dream about.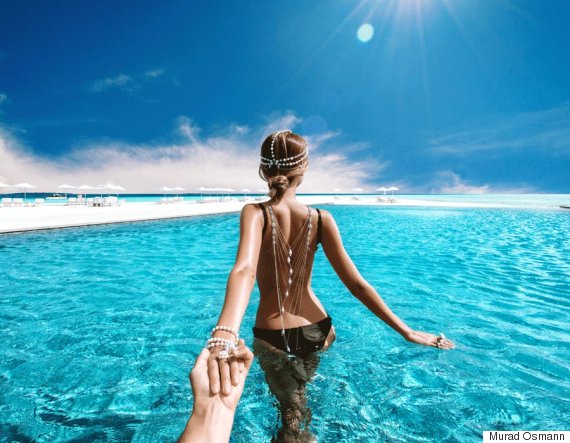 Murad Osmann
Insta:@muradosmann
The Moscow-dweller's #FollowMeTo project has amassed him 4m followers and showcased some of the most exciting locales on the planet - the Maldives, Morocco, Jaipur, the Philippines - with Osmann's wife Nataly, and the back view of her stylish ensembles, leading the way.
"We love Jordan, India, Brazil, New York and our hometown Moscow," Osmann tells Huffington Post UK. "Actually, the world is so huge and amazing, it's hard to choose only one favourite place on the Earth, we are inspired by each country."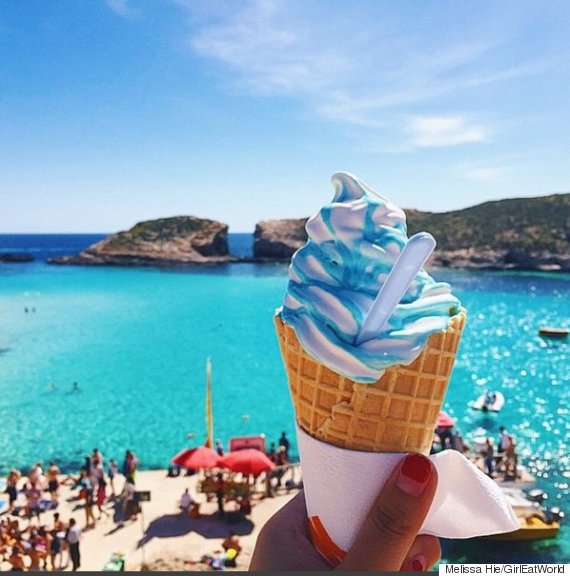 Melissa Hie
Insta: @girleatworld
For a travel blog that will make you smile, Melissa Hie's come up with the perfect recipe: take snaps of your fabulous and fun eats, wherever you are in the world. Hello Kitty donuts in Tokyo, a hog roast roll in Edinburgh, a macaron in Paris and so many more. Just don't scroll on an empty stomach.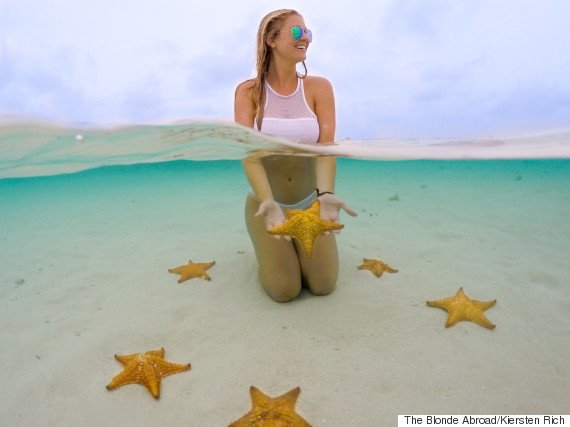 Kiersten Rich
Insta: @theblondeabroad
California native Kiersten Rich is living the life the rest of us dream of: she quit a job in corporate finance to travel the world and has been to 50 countries and counting.
"One of my most inspirational, cultural experiences was in Cambodia," she tells Huffington Post UK.
"I got to stay out in a rural area, explore the countryside and really connect with the locals - and it was on my first long-term, solo trip. I also had the opportunity to volunteer at the Epic Arts Center in Kampot, which was developed for local disabled children as a haven to establish their own community and receive artistic education. It was an amazing experience all around.
"I would say some of my other memorable and inspirational trips would be Iceland for the friendly locals, awesome activities and the fact that it offers something completely different than any other destination, and Jordan for opening my eyes to the wonders of the Middle East."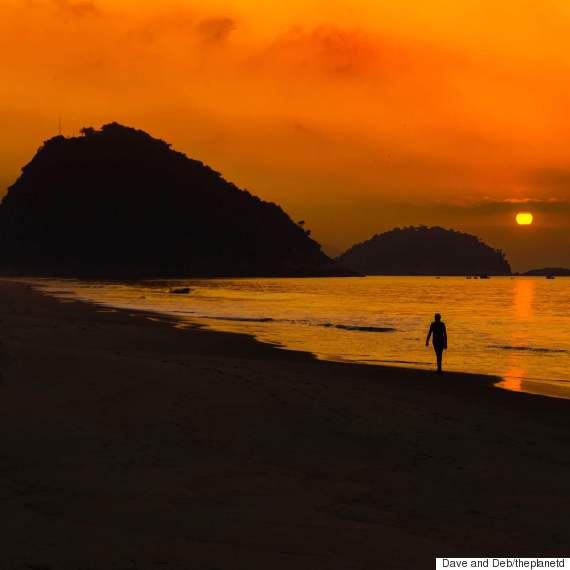 Dave Bouskill and Deb Corbeil
Insta: theplanetd
If those who play together, stay together, then the couple that travels together is doing everything right. Dave and Deb have explored more than 7 continents and 100 countries, getting colourful at the Holi festival in India, walking with polar bears in northern Canada and kayaking in Thailand. Cue major wanderlust.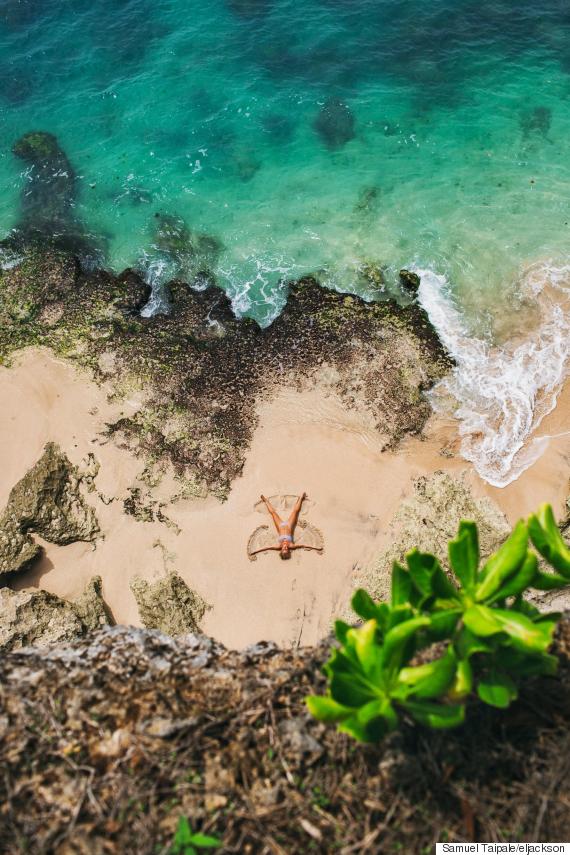 Hildegunn Taipale
Insta: @hilvees
Nothing inspires romance quite like picturesque landscape shots of travel buffs in love. Hildegunn and hubby Samuel Taipale's (@eljackson) Instagram feeds will have you planning your honeymoon over and over.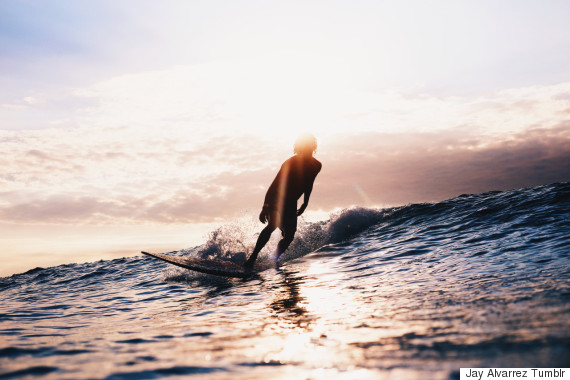 Jay Alvarrez
Insta: @jayalvarrez
If you're looking to add a bit of adventure - and eye candy - to an afternoon, a flick through photographer Jay Alvarrez's Insta will do the trick: expect sky diving, hot air balloons, waterfall sliding, surfing and more, in lots of exciting locations around the world. Plus, there is a lot of beach love with his model girlfriend and travel partner, Alexis Ren.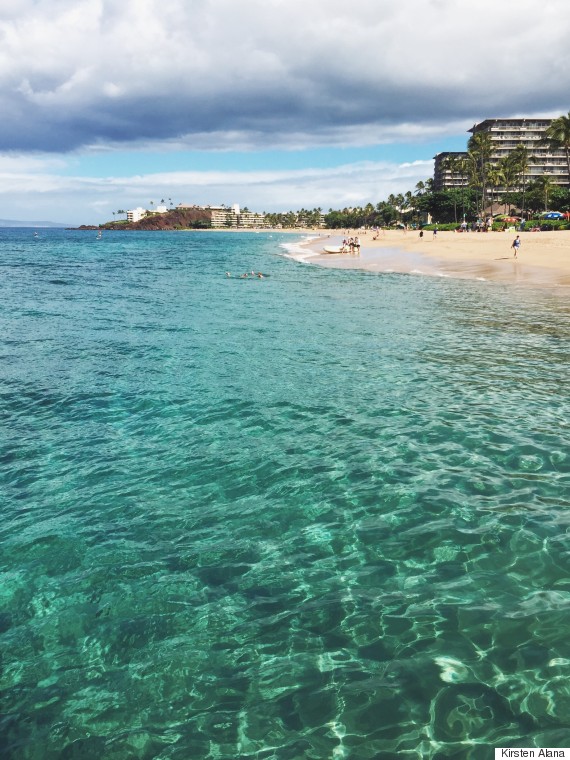 Kirsten Alana
Insta: @kirstenalana
The wedding-turned-travel photographer is based in NYC and features an appealing mix of everyday snaps (snowy Central Park, a colourful painted truck in Manhattan) with more exotic landscape and lifestyle shots, like the colourful cars and people of Cuba, or the idyllic beaches of Hawaii.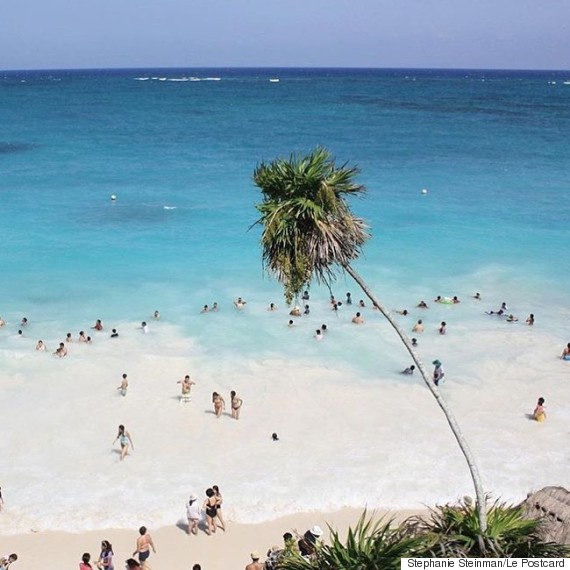 Stephanie Steinman
Insta: @lepostcard
Sunny skies, sandy beaches and pristine waters - take a glimpse at how globe-trotters island hop and skinny dip their way from one luxurious landscape to another. Count us in.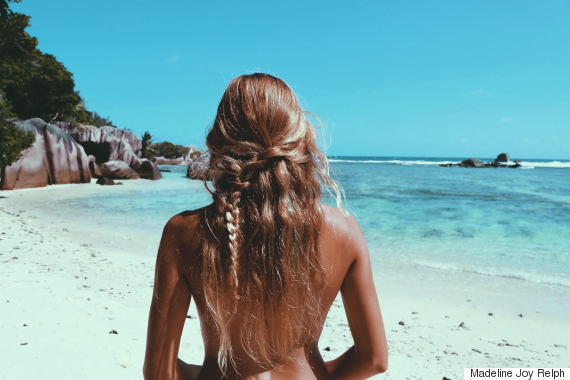 Madeline Joy Relph
Insta: @madelinejoyrelph
Oh, to be young, beautiful and a world traveller... Aussie Madeline Relph hangs with the cows on the beaches of Goa, rides camels in Morocco and plays with lemurs in Madagascar. #wewantherlife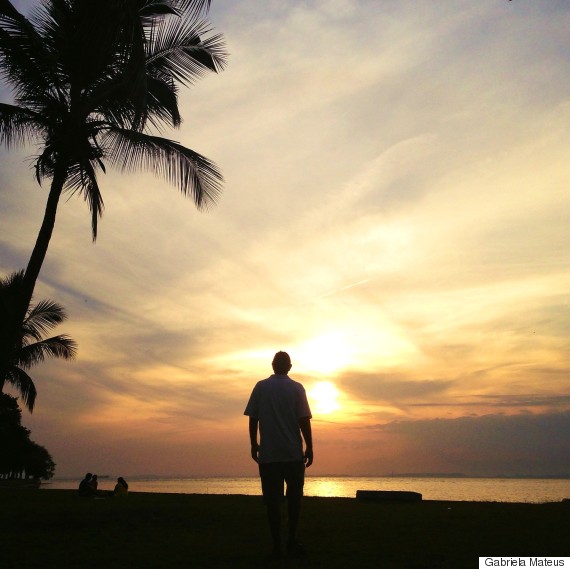 Gabriela Mateus
Insta: @gmateus
When your motto is "too long in the same place gets boring," you know you're bound to visit some pretty incredible cities. Gabriela takes her followers along for the ride with a feed full of atmospheric shots from locales like Marrakech, Lisbon, Venice, Rio, Dresden, and many, many more destinations you'll want to tick off the bucket list.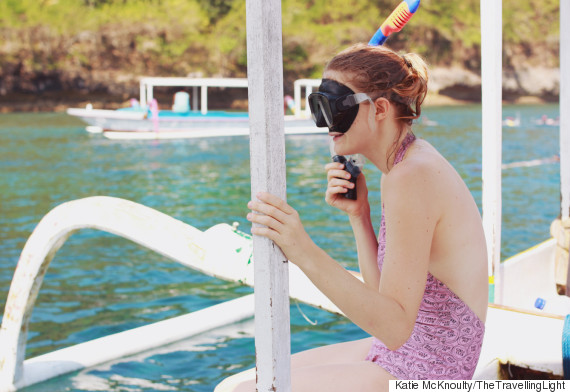 Katie McKnoulty
Insta: @thetravellinglight
Katie swapped her native Australia for London a few years ago, then left her marketing job and became a nomad. From Bali to Brisbane, Paris to Phnom Penh, Katie's pictures make even the remotest places feel accessible.
"Where I'm from (Australia), Bali's kind of known as this party, touristy destination, but I've loved finding a different side to this place. I've loved spending time in Ubud discovering this alternative spiritual/wellness side of the island as well as discovering some less developed beach destinations like Nusa Lembongan and Amed in East Bali," she says.