The five things you need to know on Tuesday June 7, 2016…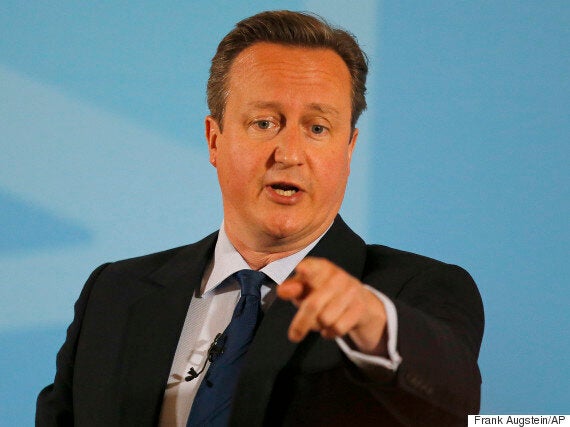 SkyNews may have just been a loosener for David Cameron, as tonight he's on ITV's prime time, big ratings EU programme. But as the PM deals with the audience's questions in the event at Queen Elizabeth Olympic Park, has the Leave campaign timed its own run to perfection, overtaking on the last lap of this race?
A raft of polls have given Leave a narrow lead in recent days and a new ORB survey for the Telegraph shows Remain have just a one-point lead among those 'certain to vote' (49% to 48%). The Remain gap is much higher among all voters, prompting Sir Lynton Crosby to say that the Leavers have a clear 'turnout advantage' over their rivals. Others think the findings just point to the difference between phone and online polls. In an echo of the Scots independence referendum, it may be that a narrowing in the polls is just what the In camp needs to mobilise its supporters into getting out to block Brexit.
Cameron's task tonight is to not patronise or overly scare his audience. As all middle-distance runners will tell you, a bit of fear is good but too much can cramp your style.
The Times and the 'i' splash on plans for a 'reverse Maastricht' where the 400-plus MPs backing Remain could plot to use Commons votes to stop any attempt to quit the EU single market. Stephen Kinnock set the cat among the pigeons by saying "the referendum will not provide a specific mandate in terms of which Brexit model has the support of the electorate".
The PM won't be alone tonight, of course, in that Nigel Farage will also appear, although separately. This is as much a test for Farage as Cameron, as Vote Leave are desperately hoping the UKIP leader doesn't turn off floating and wavering voters with a rant or a gaffe (like his 'ban HIV migrants' line a year ago, helpfully highlighted in this Remain attack vid today). The Telegraph says Farage will question Cam's 'patriotism'. Expect him to seize on new stats from Leave about the number of foreign criminals who have not been deported.
It was a strange old day in the EU race yesterday, from Edwina Currie giving TMI about not sleeping with John Major ("we didn't sleep", ooer, mistress) to GMB boss Tim Roache skirting sexist remarks about Priti Patel not being 'pretty' in her EU argument. The Sun reports Keith Chegwin has come out for the Outers too.
Boris is up on ITV on Thursday but he's also taking part next week alongside Priti and Alex Salmond and Liz Kendall in our Telegraph-HuffPost-YouTube EU debate on Tuesday June 14 (don't worry it's only Portugal v Iceland on the telly that night.)
Finally, Alan Johnson has given an interview to Progress magazine in which he says 'We've kind of won on the economy..I'm not contemplating chucking myself off Westminster Bridge – yet. Which is the only sensible reaction to voting to leave'. But he has a line about Boris that could cause yet another bitter backlash. "You've got Boris, who I don't think anyone's finding funny any more after what he said about the Hillsborough families in 2004 – I'm surprised that hasn't been resuscitated as an example of his terrible judgement."
Another day, another global heavyweight economic figure weighs in on the scales to warn of the dangers of Brexit. This time it's Janet Yellen, US Federal Reserve chair, with a coded message that it would have "significant economic repercussions". The FT, naturally, splashes the news on its front page.
When asked why sterling had plunged on some polls indicating Brexit, last night Andrea Leadsom told Newsnight that there was an old saying in the City that you 'buy on the rumour, sell on the fact'. That sounded like an admission that there would indeed be some turbulence for the pound following an Out vote on June 23. As ever, maybe she was being more candid than most - admit there will be a shock of sorts, but then stress it won't be big and it won't last long.
And while Yellen was whispering about Brexit, the boss of Hitachi is yellin' about the downsides., telling the Mirror that "the cold economic reality is jobs would be lost". Oh, and the WTO chief Pascal Lamy says it would take 'decades' to work out a new set of trade tariffs if we go it alone.
Jeremy Corbyn is unveiling a new poster this morning for the 'Labour In For Britain' campaign, flanked by Tom Watson and Angela Eagle. But he may need a Simply Red song reference when asked questions about Mick Hucknall's Twitter outburst last night.
Yes, the flame-haired (we love that phrase, don't we?) singer-songwriter said Corbyn was a "spineless coward" for failing to give more enthusiastic backing to the anti-Brexit campaign. Although the pics of fine wines and celeb snaps on his account made it look real, it was only when Twitter awarded him the blue tick that people realised this really was The Mick Hucknall.
Of course, Mick was a big Blair fan and donated £25k to Labour in the Blair years. So it was perhaps no surprise when a senior Labour source told me this was "low level and ignorant abuse from a musical and political has-been". Ouch. And a Labour source then told PolHome: "Jeremy's campaigned consistently for Labour In. If Mick doesn't know his views by now, he will never, ever, ever know them." Double ouch (and a line that will stick that tune in your ear all day now)
BECAUSE YOU'VE READ THIS FAR…
Tony Blair is gearing up for Chilcot and the Guardian's Patrick Wintour splashes on a story that the ex-PM will urge his critics to "think through the consequences for stability in the Middle East had Saddam Hussein been left in power, capable of developing weapons of mass destruction". See, Mr Tony hasn't given up on the old WMD thing. 'Capable of developing', however, is a phrase one can imagine Lord Butler raising a quizzical eyebrow at.
Blair seems to be briefing the same line he had at Chilcot itself, which is that the real issue wasn't poor post-war planning but Iran's and Al Qaeda's desire to carve up Iraq. Surely he'd give himself a better hearing if he just admitted the post-war planning was indeed dire? With Alastair Campbell not expected to be criticised in the report, at least Blair and co may well escape the Bl-liar charge. Yet, as ever on this topic, his critics may think it's more a question of the former PM's self-delusion, than mendacity.
Labour's Shadow Cabinet meets today and it's likely it may well approve the party voting for the Investigatory Powers Bill (having abstained previously because of its concerns over a range of issues). Lib Dem leader Tim Farron ain't happy at what he sees as the betrayal, declaring "The Labour party is lily-livered and is chicken…They want to look tough rather than standing up for people's hard won rights." Some Tory civil libertarians also think Labour is gearing up to back the 'Snooper's Charter'.
But what was notable yesterday in the chamber was how Keir Starmer and security minister John Hayes agreed on much, with the latter repeatedly saying how the Government had pledged to "listen and learn" to Labour worries over privacy, judicial review and trade union protections. Labour met ministers privately yesterday and paper manuscripts and other devices look like ensuring a deal will be done.
Andy Burnham's gamble in insisting on trade union safeguards looks to have paid off. He put on record in the Commons for the first time last night that "there is clear evidence that monitoring was used for unjustified political and commercial reasons" and trade unionists were spied on by the security services and the data used to blacklist workers. One by-product is that may help him in the Manchester mayoral race to get individual union members' votes - especially as Tony Lloyd has the unions' officially locked up.
If you're reading this on the web, sign-up HERE to get the WaughZone delivered to your inbox.
Got something you want to share? Please send any stories/tips/quotes/pix/plugs/gossip to Paul Waugh (paul.waugh@huffingtonpost.com), Ned Simons (ned.simons@huffingtonpost.com), Graeme Demianyk (graeme.demianyk@huffingtonpost.com) and Owen Bennett (owen.bennett@huffingtonpost.com)