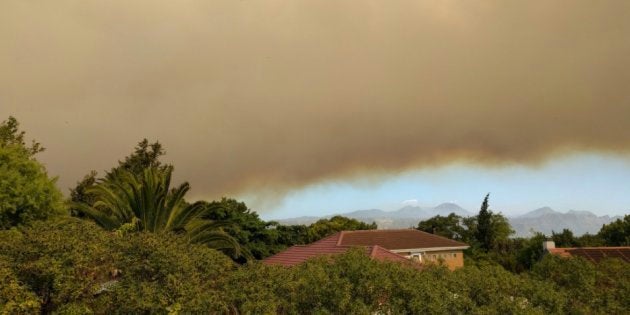 Wildfires around Somerset West have spread dangerously close to a wine estate, and flames are within 30 metres of homes in another area.
On Wednesday morning, flames could be seen burning on a hill on which the Boskloof Eco Estate is situated.
Fires could also be seen burning within 30 metres of the Schapenberg estate. At least two helicopters were trying to extinguish flames in the area.
Firefighters had their hands full in the area, with new, smaller fires also starting.
"At the moment, it's still pretty out of control. We have a few fighter teams on the scene at the moment," Stephan Victor, 38, from Enviro Wildfire services, told News24 on the Morgenster farm.
"We are trying to contain it, but the wind might pick up later (and fan the flames)," he said.
City of Cape Town nature conservationist Richard van Wyk told News24 on Wednesday morning that the Lourensford Wine Estate was under threat, as the flames were getting closer.
According to Marius Bosman, plantation manager for the estate, no fires were currently burning on the farm itself.
"One (is) threatening from Vergelegen, on the sides of the mountain," Bosman said.
On Tuesday, strong south-easterly winds caused fires in the Sir Lowry's Pass area to burn extremely close to farms.
The Idiom wine estate suffered the most damage, with several orchards burnt. -- News24Wire