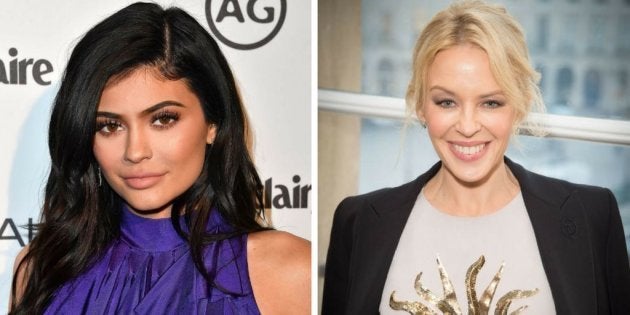 Kylie Minogue has won a landmark legal battle against Kylie Jenner, after the reality television starlet tried to trademark the name they both share.
Back in 2014, Jenner applied to trademark the name Kylie in the United States. Minogue wasn't happy, so she took action.
According to the Daily Mail, Minogue's legal representatives sent a long list of reasons why the trademark shouldn't be granted to the U.S. Patent and Trademark Office.
The letter is said to have described Jenner as "a secondary reality television personality" in comparison to Minogue who was a "internationally-renowned performing artist, humanitarian and breast cancer activist known worldwide simply as 'Kylie'," the paper reported. Ouch? The Patent Office rejected Jenner's application.
It's a win for Minogue in what appears to have been a rough week for the singer. Minogue confirmed her separation from fiancé Joshua Sasse on Instagram last week. The pair had been engaged since February 2016.