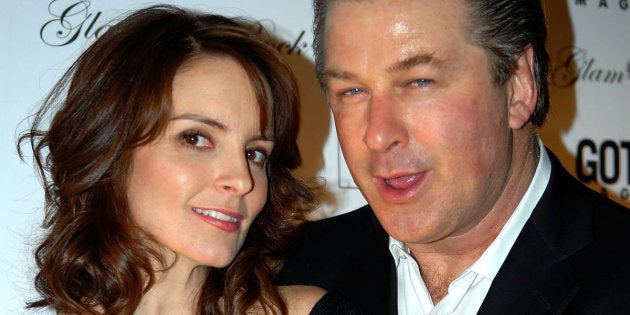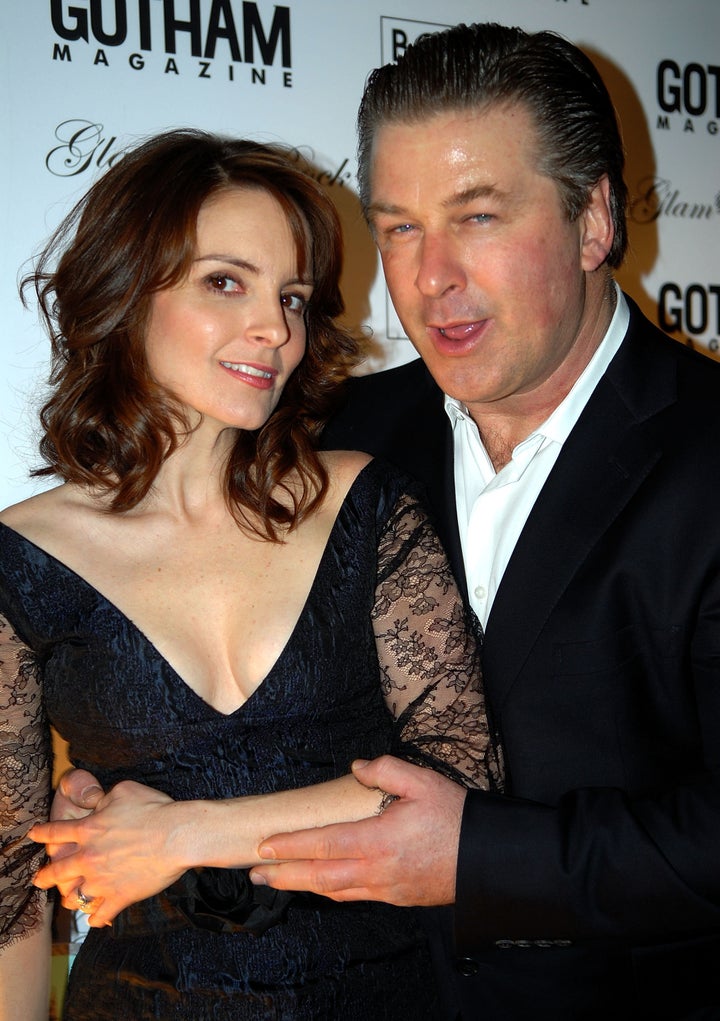 Liz Lemon and Jack Donaghy didn't end up together on "30 Rock" and neither did their real-life counterparts, Tina Fey and Alec Baldwin. But that doesn't mean the actor wasn't interested.
"When I first met Tina Fey ― beautiful and brunette, smart and funny, by turns smug and diffident and completely uninterested in me or anything I had to say — I had the same reaction that I'm sure many men and women have: I fell in love," Baldwin writes.
According to the actor, Fey was the show's head writer at the time and, after a meeting with writers and producers crammed into series creator Lorne Michael's office, he asked talent coordinator Marci Klein whether Fey was single.
"She pointed to a man sitting along the wall. Or maybe he was standing? This was Jeff Richmond, Tina's husband. Jeff is diminutive. Tina describes him as 'travel-size.' When I saw him, I thought, 'What's she doing with him?' With his spools of curly brown hair and oversize eyes, Jeff resembles a Margaret Keane painting," Baldwin writes.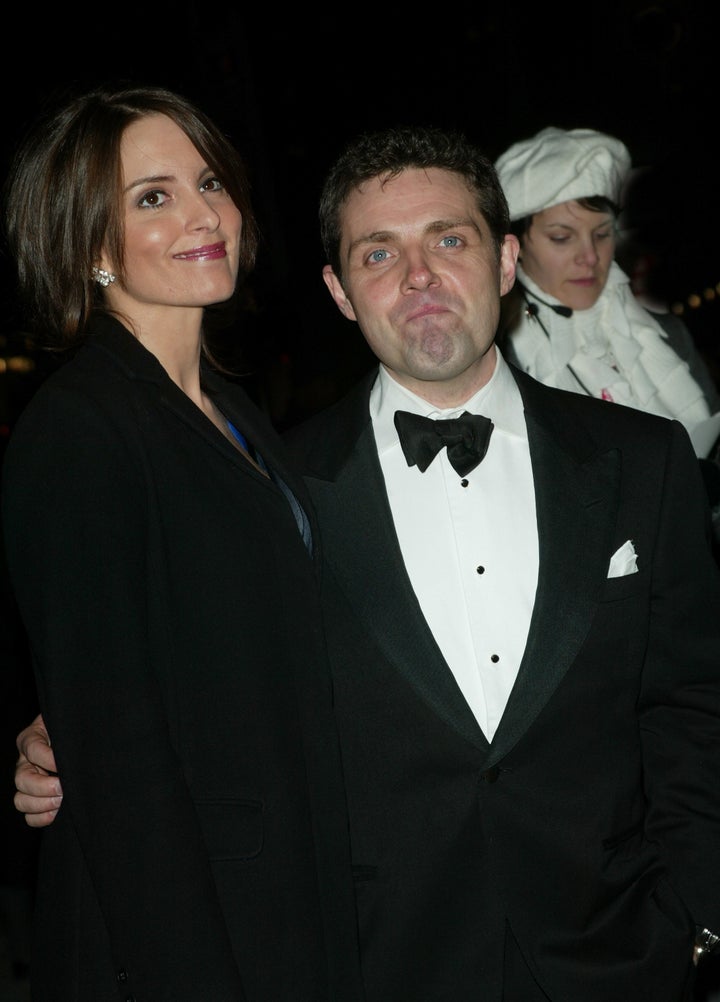 Baldwin later described working with the couple on "30 Rock," joking that he started to wonder the opposite question, "What's he doing with her?"
"Jeff, who was the talented composer and music supervisor on '30 Rock,' is as loose and outgoing as Tina is cautious and dry. 'Just remember one thing,' Lorne said. 'She's German.'"
Baldwin doesn't specify when he met and "fell in love" with Fey. He hosted "SNL" nearly every year after she joined the cast in 1997, so it's possible that he didn't notice her until later, considering Fey became head writer in 1999 and married Richmond in June 2001.
Vanity Fair's April issue hits newsstands Thursday, and Baldwin's memoir is available April 4.