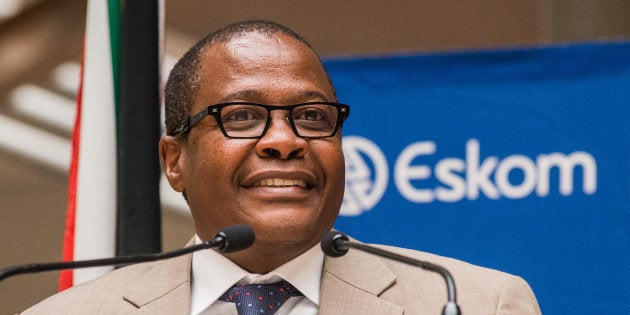 Former mining minister Ngoako Ramatlhodi has described how he was effectively elbowed out of his job after failing to revoke the mining licence of Glencore, whose Optimum mine was later purchased by the Gupta family.
Ramatlhodi told amaBhungane how Brian Molefe, the Eskom chairperson who resigned in the wake of the public protector's state of capture report, and was reinstated last week, and Ben Ngubane, Eskom chair, effectively blackmailed him.
When he did not take the bait, he was allegedly fired by President Jacob Zuma and replaced by Mosebenzi Zwane.
Glencore had placed Optimum into business rescue at the time after Eskom reneged on an agreement to renegotiate its contract to supply the Hendrina station with coal – a deal Glencore said was causing it to make a loss.
Eskom also tried to issue a summons for an old penalty, allegedly relating to the quality of Eskom's coal. When Glencore disputed the payment, Ngubane and Molefe allegedly told Ramatlhodi to rescind all of Glencore's 14 mining licences – at a possible cost of 35 000 jobs.
Ramatlhodi refused, also citing loadshedding at the time. At the time, according to the report, Glencore accounted for 14% of all Eskom's coal supply.
Ramathlodi was fired by Zuma soon after.
"They insisted that I must suspend all the Glencore mining licences pending the payment of the R2-billion... You must remember that the country was undergoing load-shedding at that time. I said to them: how many mines do these people have supplying Eskom? How many more outages are we going to have?... I said I'm not going to shut the mines."
Eskom board spokesperson Khulani Qoma told amaBhungane:
"It makes absolutely no sense that a mere chairman and group chief executive can exert 'pressure' on a sitting minister in an effort to subordinate him to their will. This is a desperate allegation, devoid of logic, and all fair-minded citizens will find it impossible to believe it.
"In the desperation to drive these outlandish allegations, the president's name will always be used.
"Did amaBhungane bother to find out why he waited so long before he went public with his allegations or are you interested in the sensational nature of the allegations made?"