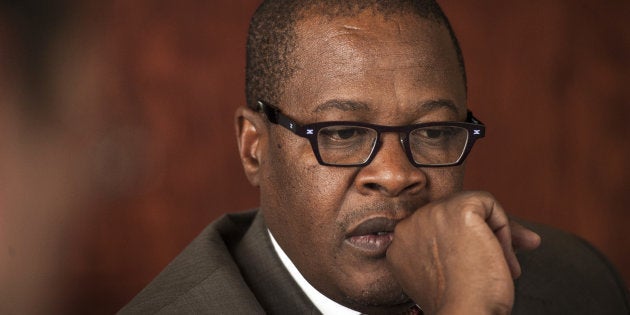 Former Eskom CEO Brian Molefe has blamed the ANC for public enterprises minister Lynne Brown's turnaround -- she initially backed his return to his post at Eskom but later changed her mind.
According to The Sowetan, Molefe made the claim in court papers, filed in the Labour Court as part of an application by the DA and the EFF, who want to be allowed to intervene in Molefe's court bid to have the termination of his reinstatement declared unlawful.
"The minister's opposition is not only contradictory to her previous position adopted in the high court, but her conduct is under dictation from the ANC," Molefe reportedly said.
Labour court judge Christina Prinsloo granted the DA and the EFF's application on Tuesday, ordering Molefe to pay the costs of their application.
The Sowetan reported that Molefe accused the political parties of "political lawfare", saying their application was a "political, rather than a legal step".
ANC spokesperson Zizi Kodwa reportedly denied Molefe's allegation that the party had dictated to Brown.
The Eskom board, in an affidavit by acting chairperson Zethembe Khoza reportedly told the Labour Court that Eskom would abide by Prinsloo's decision.
"The fight in this matter is between Mr Molefe and the minister, and in her answering affidavit, she has defended her directive," he said.
Meanwhile, the DA is still seeking an order in the high court preventing Molefe from performing any duties as Eskom CEO, benefitting from the position or receiving a R30 million golden handshake. The EFF wants the high court to order Brown to fire the Eskom board and declare Molefe's reinstatement as unlawful.