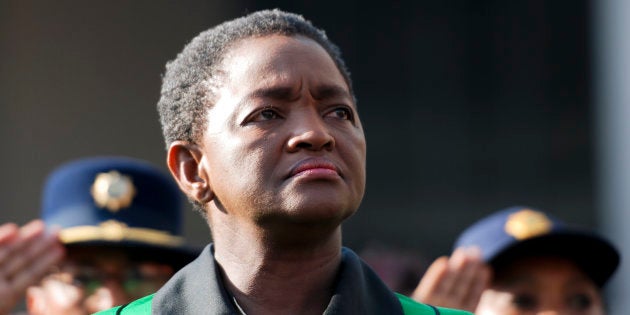 "Effectively, the President of the ANC Women's League, Bathabile Dlamini, is saying it's fine to abuse women as long as it's not that bad," one twitter user said.
Dlamini, also minister of social development, told the Sunday Times the league would not call for Manana's removal from government after he was caught on camera apparently attacking a woman in a nightclub because his assault case was being used as a "political tool".
She says although opposition politicans also have sexual harassment scandals, nothing is being said about them.
"If we want to say everyone who occupies a senior position in government, we must know his track record. Because there are those that are actually worse than him", she told the newspaper.
Dlamini continued: "I don't want to be part of those games of saying ... [should] he resign or not. Even in other parties there is sexual harassment and it's not treated the way it's treated in the ANC. And I refuse that this issue be made a political tool. It's not a political tool."
When the newspaper asked if the league would call on President Jacob Zuma to act against Manana after he was charged, Dlamini said action must be taken against other leaders first. She also refused to say whether Manana should resign or not.
South Africans spoke out when immediate action was not taken against Manana following the incident at the Fourways nightclub. He has not been arrested by police or suspended from his position as the deputy minister of higher education.
A second alleged victim, Zinhle Mokhohlane, has also accused Manana of attacking her at a club in Ermelo last month. She was still waiting for the police to follow up after she laid charges.
Here's what people think on social media, including Democratic Alliance leader Musi Maimane.
I mean seriously?!? Leave all wrongdoers alone until you've caught the ones from before?! What planet is this person from?!#BathabileDlamini

— bongani bingwa (@bonglez) August 13, 2017
Why is #BathabileDlamini still our Min of Social Dev? WHY? The very Minister tasked with protecting women condoning violence against women😡👎

— Liezl van der Merwe (@Liezl_vdMerwe) August 13, 2017