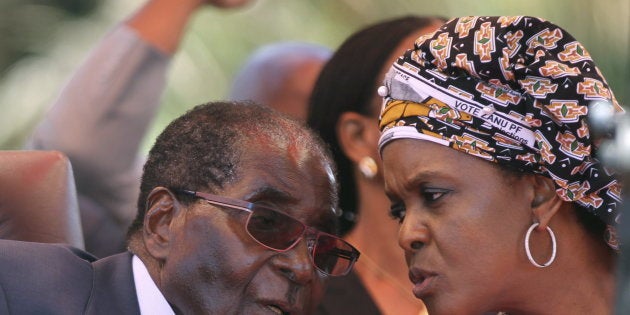 Legal experts say the assault case against Zimbabwe's first lady, Grace Mugabe, should be handled like any other criminal case.
The Zimbabwe Mail has reported that Mugabe was in the country for medical reasons instead of official business, meaning she may not qualify for diplomatic immunity.
Mugabe came to South Africa to have her foot examined following a freak accident at Harare international airport a few weeks ago, the newspaper reported.
Mugabe allegedly attacked 20-year-old model Gabriella Engels with an extension cord at a hotel in Sandton over the weekend after finding her in her son's bedroom. She reportedly handed herself into police and could appear in court.
Constitutional law expert, Shadrack Gutto, said: "Her case will be treated like any other case."
Gutto said if the first lady was travelling with her husband, President Robert Mugabe, then there would be a possibility of diplomatic immunity.
Gutto also said that diplomatic immunity does not mean that people are free to commit crime, particularly assault.
"She can be charged but whether or not the court will hear the matter, [will be decided] at the point where she can apply for immunity. It is up to the court to decide whether she enjoys immunity or not."
Gutto explained that even if she was on a diplomatic trip she could be summoned to come back to the country to face the charges.
"The country from where you come must request that you go back to the country so that they can deal with the matter," he explained.
ZanuPF has defended Mugabe. The party, led by her husband Robert Mugabe has warned that there would be consequences for anyone advancing the "Grace is a Disgrace" campaign.
The party said in a statement they were aware that the first lady had been attacked by "a white girl".
The party claims that Mugabe was trying to rescue his sons who were "drugged and being abused at an un-named hotel in South Africa".
South Africa is a dangerous place for women.

— ZANU PF (@zanu_pf) August 14, 2017