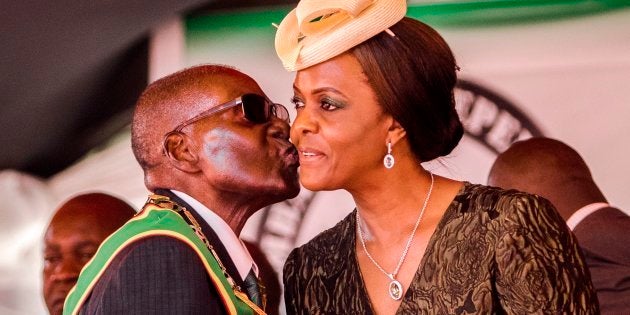 Africa Independent has reported that a source close to the Mugabe family confirmed that Zimbabwean first lady Grace Mugabe is still in South Africa.
Journalists waited outside the Randburg Magistrate's court on Tuesday, expecting Mugabe to make an appearance, however she was a no-show. Instead, Police Minister Fikile Mbalula addressed them outside the court where he confirmed a case of assault has been opened against the Zimbabwean first lady. Thereafter, it was reported that Mugabe had fled to Zimbabwe.
Africa Independent claims Mugabe stayed in the country based on advice from her legal representative. Her lawyers have told her that leaving the country would mean being declared a fugitive, making it difficult for her to visit again.
The lawyers have also advised Grace to abide by due process. Their calculation is that she will appear before a magistrate on Wednesday to plead guilty and pay a fine. That way, she will avoid being declared either a fugitive or persona non grata (prohibited foreigner).
According to the publication, Zimbabwean president Robert Mugabe's trip to South Africa on Wednesday will give him the opportunity to rescue his wife. Mugabe is attending the 37th summit of the Southern African Development Community (SADC) in Pretoria this week.
Meanwhile, Eye Witness News has reported that a senior prosecutor is studying a docket in the assault case to see how to take the matter forward.