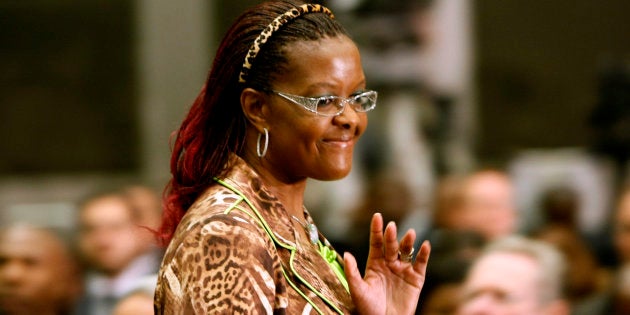 Grace Mugabe will be flying out of South Africa today with her husband after the SADC Summit in Pretoria.
City Press reported on Sunday that an official from the department of international relations and cooperation (Dirco) confirmed that the Zimbabwean first lady had been granted diplomatic immunity from an assault charge.
The City Press reported: "The official said the decision was based on the close trade links between South Africa and Zimbabwe, as well as the fact that Mugabe had not been prosecuted in other countries, including China, where she allegedly committed similar assaults."
The paper also reported that Mugabe's publicity team had been working overtime to try and discredit Engels who they accused of having been involved in another brawl at Taboo nightclub in Sandton.
According to the paper the team was in possession of CCTV footage they claim shows Engels' involvement in the altercation, the day Mugabe allegedly assaulted her.
"Yes I was at Taboo, but I was not involved in any fight. They are trying to discredit me. The fight that happened at Taboo has nothing to do with my case," Engels told the paper.