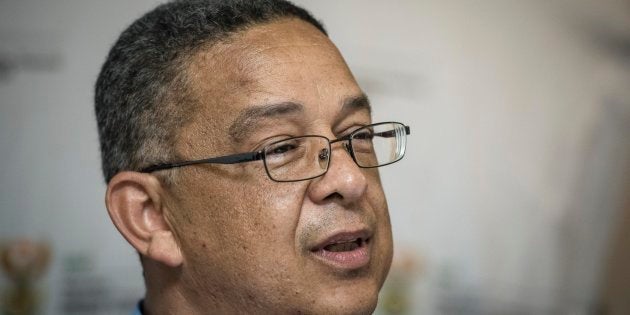 The daughter of Independent Police Investigative Directorate (IPID) head Robert McBride has obtained a protection order against him following claims that he assaulted her, Eyewitness News reported on Thursday.
The teenager laid charges of assault against her father this week after he allegedly beat her. McBride appeared in court in Pretoria and was granted R10,000. The state reportedly did not oppose bail on condition that McBride did not interfere with witnesses.
On Monday, the daughter told EWN the incident was not isolated.
"It happens all the time. From the time I started living with him, almost every night, every second night... whenever he's got a chance to argue with me or fight with me, he would end up hitting me, and not just like hiding... throwing me against things or banging my head into things or whatever," she reportedly said.
McBride has denied the allegations.
On Sunday, IPID referred to an intelligence plot currently doing the rounds which aims to discredit, amongst others, McBride and police minister Fikile Mbalula. The plot emerged this week.
"We have become aware of communication circulating amongst crime intelligence people, in which they discuss going after McBride," IPID spokesperson Moses Dlamini told News24.
"We also know those who are behind them. We have uncovered fraud, corruption, abuse of secret funds, and the targeting of civil society and individuals with slander. The work continues. We will not be distracted and have improved our security."
The case continues in October.