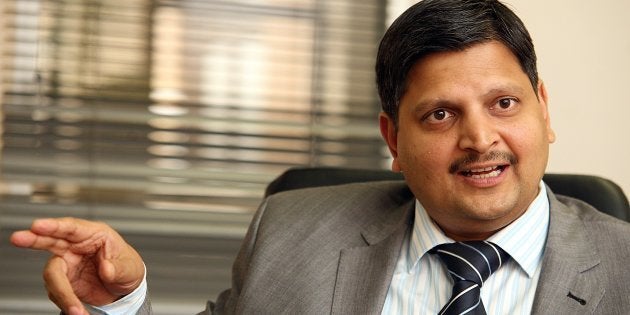 The Guptas allegedly stood to gain more than R5 billion in kickbacks through Transnet contracts amounting to around R30 billion –- all under the tenure of suspended Eskom CFO Anoj Singh.
AmaBhungane and the Daily Maverick's investigative unit, Scorpio, reported on Wednesday reported that Singh allegedly allowed billions in public money to slip through his fingers and into the Guptas' pockets while they paid him offshore.
The evidence was found in the trove of leaked emails from within the Gupta business empire.
AmaBhungane says it has identified around R30 billion in crane, train and other Transnet contracts against which Gupta companies stood to get about R5.6 billion in kickbacks during Singh's tenure at Transnet, alongside chief executive Brian Molefe.
After the bucks started rolling into their accounts, the Guptas allegedly opened a shell company for Singh in a highly secretive United Arab Emirates (UAE) jurisdiction.
Singh was suspended from Eskom in July after which the Democratic Alliance and the Organisation Undoing Tax Abuse laid a multitude of criminal charges against him.