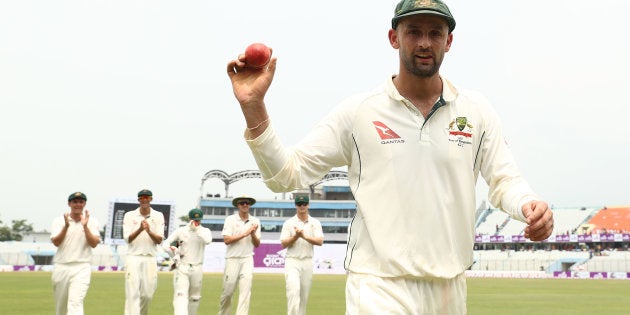 How good is Nathan Lyon? As the second Test between Australia and Bangladesh in Chittagong moved swiftly to its end (Australia won by 7 wickets), we unearthed a remarkable statistic that shows he's become more effective than Shane Warne.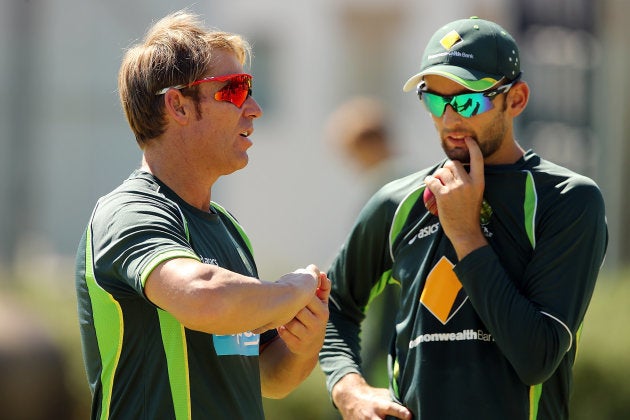 There are numerous measures by which you can measure a bowler's strike power, but one of the best is strike rate. Quite simply, it means the number of balls you send down for each wicket.
Across his career, Shane Warne's strike rate was 57.4.
Across his career to date, Nathan Lyon's strike rate has been 60.8.
But since 2015 (and in a moment, we'll tell you why that year is so significant), Lyon's strike rate has been 55.3.
In other words, Lyon requires two fewer balls these days for each wicket than Shane Warne required across his entire career.
Here are a few other stats that illustrate Lyon's excellence, before we analyse what you might call the "vibe" side of the equation.
Lyon has taken 269 Test wickets and counting. That puts him seventh on the all-time Aussie list, and above all other Australian spinners except Shane Warne.
By taking his third Bangladeshi wicket in the second innings, Lyon grabbed the record for most wickets by an Australian in a two Test series. The old record was 18. Lyon ended up with 22.
Lyon has taken five wickets in an innings in Asia more times than any other bowler in 2017. That's extra-impressive because he's not based in Asia like the other bowlers in the top five.
We could bedazzle you with more numbers. But as promised, let's talk about the vibe, which is best summarised by this:

Cricket Australia took to calling Lyon "The G.O.A.T" (as in the Greatest of All Time) in 2015 when he became Australia's most successful Test off-spinner, after passing Hugh Trumble's 141 wickets.
That's why we analysed his strike rate above from 2015 onwards.
The mantle of "Greatest Of All Time" seemed a bit weird at first. It's the sort of title normally reserved for legends. Lyon was barely a household name at the time.
But slowly, Test after Test, Lyon is growing into the role. One of the joys of following a sportsperson's career is watching them get better. It gives us all hope that we might master whatever we do in life too.
Yet it's safe to say that fans still don't regard him as a strike weapon when assessing the Australian team's chances against any opposition. Nor do we get that excited feeling when the captain gives him the nod and he hands his cap to the umpire. Not like when Warne approached the crease, anyway.
We don't even know the names of Lyon's balls the way we all spoke like experts about Warney's "zooter", "flipper" and "wrong 'un". Lyon is wily and knows his strengths, that much is beyond doubt. But does he even have any mystery balls?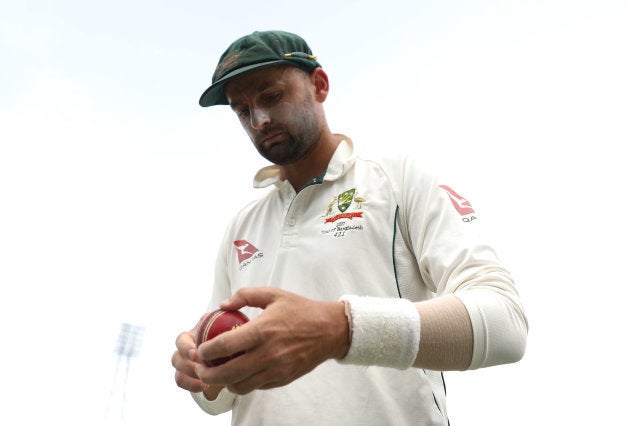 The point is, it does not matter. Lyon bowls traditional off-spinners -- the ball that spins from left to right as you watch the TV -- and he bowls them just right. He has a slower one, a quicker one, one that seems to bounce a little more, and one that spins a little more.
There's nothing too showy, but whatever he's up to, it just works. That's the bit we all understand these days, and which -- if our batters dig in -- should result in Australia levelling this series and avoiding some serious embarrassment.
G.O.A.T indeed. And he seems a lovely bloke, too.
Lyon, unsurprisingly, was named man of the match for his 13 wicket haul -- his best effort in Tests. Australia lost three wickets in pursuit of 86 for victory and got there with a Maxwell six. The two match series finished 1-1. Here's the scorecard.