A 27-year-old woman who died in the Grenfell Tower fire was identified by DNA.
The remains of Amna Mahmud Idris were discovered on the 23rd floor – the second highest floor of the high-rise – following the devastating inferno on June 14, Westminster Coroner's Court heard.
Coroner's officer Eric Sword said the provisional cause of her death was "consistent with the effects of fire".
During the short hearing attended by family members, Westminster Coroner Dr Fiona Wilcox opened and suspended the inquest pending the outcome of the public inquiry and police investigation.
She said there has been 58 inquest openings and adjournments, adding that 60 victims have now been identified.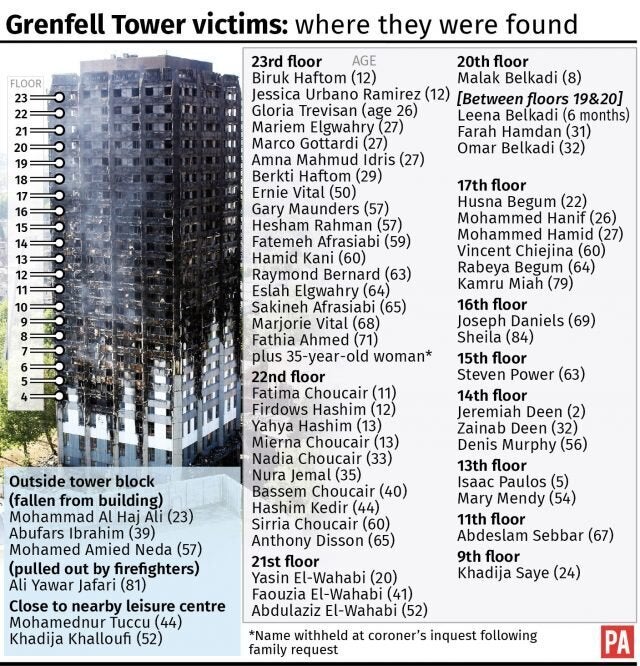 "Slowly and painfully we are still managing to achieve identifications which we are very grateful for," she said.
Dr Wilcox passed on her condolences to the family members.
At least 80 people are thought to have died when flames engulfed the building.