MPs have backed a motion calling for an end to the public sector pay cap in the NHS, piling fresh pressure on the Government.
The Government did not contest the non-binding motion, which would not require a change in policy.
DUP MP Ian Paisley had earlier signalled his party would join support for the motion.
Making a point of order, shadow health secretary Jonathan Ashworth said the Government did not divide because they would lose the motion brought forward by Labour.
He said: "Is it now clear that the House has been unanimous in saying we should end the pay cap in the NHS and give health workers a fair pay rise?
"And is it also now clear that the reason the Government did not divide on this motion is because they knew they would lose?"
North Antrim MP Mr Paisley had told MPs his party was minded to support the motion.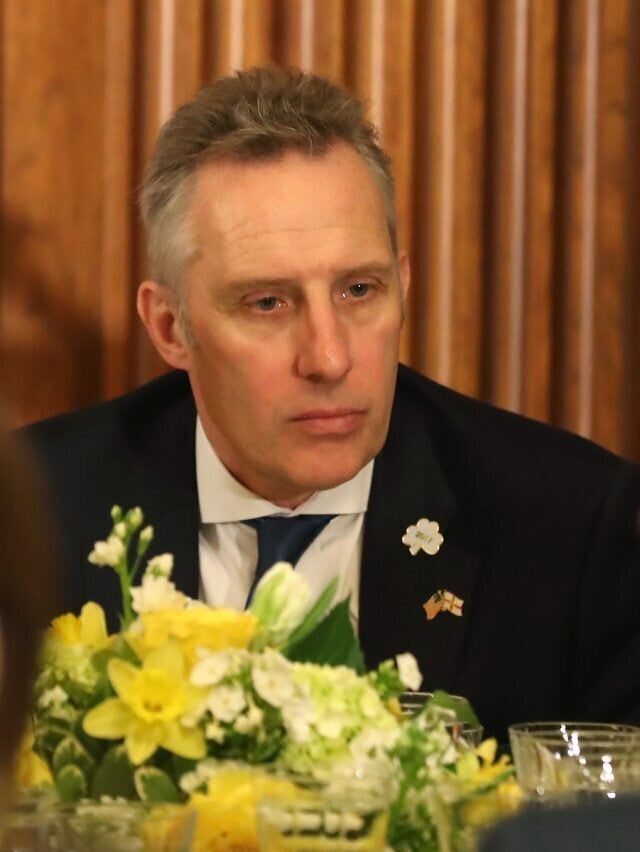 Ian Paisley had said that the DUP could vote with Labour on the motion (Niall Carson/PA)
He later said: "I've already alluded to the fact that I'm delighted that the Labour Party has brought forward this debate tonight.
"We will support them if this matter goes to a vote tonight, and it's interesting to see if we will actually get to that point."
It would have been the first time DUP MPs voted in a way to pressure ministers since their party agreed to a confidence and supply arrangement with the Tories after the general election.
The Government only commands a majority because of its confidence and supply arrangement with the DUP, which has said it will support the Conservatives on key legislation.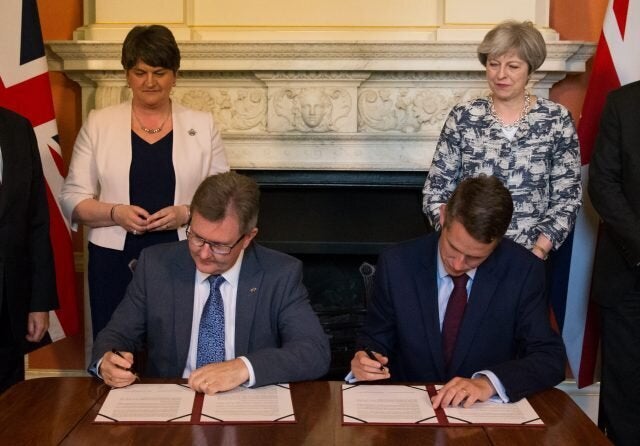 The DUP signed an agreement to vote with the Government on key legislation in exchange for £1 billion for Northern Ireland (Daniel Leal-Olivas/PA)
Mr Paisley also hit out at Labour criticism of the Government's £1 billion deal with the DUP.
"To those members of the Labour Party who chide about the £1 billion deal, your party would quite happily have cut a deal that would probably have been better for us," he said.
"That's the discussions we had in advance of the last election, and to chide us, you only hurt public servants in Northern Ireland who are benefiting from that £1 billion deal that will allow us to allocate this money to relieve these costs."
Earlier this week, Downing Street said the seven-year public sector pay cap is to be scrapped, unveiling a 1.7% hike for prison officers and improvements totalling 2% in police pay for 2017/18.
But Mr Ashworth said the Government must not play different areas of the public sector off against each other.
He also said it "wasn't good enough" for ministers to grant more flexibility over pay and expect hospitals to fund a pay increase for staff from existing budgets.
MPs told the Commons about examples of public sector workers such as ambulance technicians and nurses struggling to get by, being forced into debt or to take second jobs.
"Nurses turning to food banks, pawning their possessions, even being issued with eviction notices," said Mr Ashworth.
"Isn't that shameful in 21st century Britain, and what a depressing consequence of Tory economics."
Health Secretary Jeremy Hunt labelled the motion "bogus" as he attacked Labour's record in government.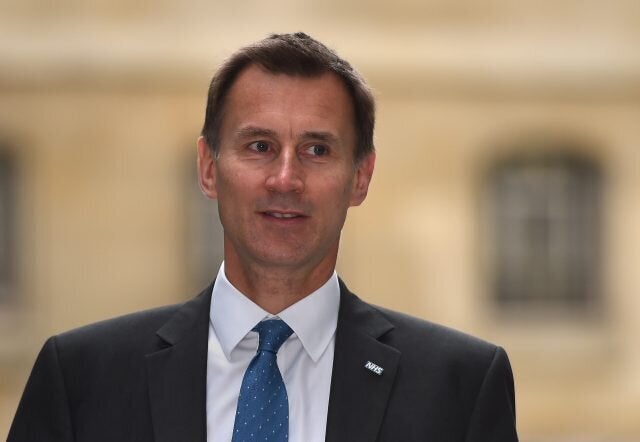 Health Secretary Jeremy Hunt says Labour's motion is "bogus" (David Mirzoeff/PA)
He added it was "absolute nonsense" that the 1% cap over the last seven years was "austerity" or an "ideological mission" by the Tories to "reduce the size of the state".
Tory MP Sarah Wollaston, who chairs the Health Select Committee, said: "Seven years of a sustained pressure on NHS pay is taking a toll, and nobody anticipated it would go on this long.
"So I think it is time to relax it."