Theresa May has sought to draw a line under the question of whether she should apologise to her party as she prepares to face the Tory faithful for the first time since her disastrous general election campaign.
Reports in the summer suggested that she was planning to offer an apology at the Conservatives' annual conference in Manchester next month for her decision to call an early election and her widely-criticised campaign.
The supposed plan, quickly dubbed the "May-a Culpa" by the press, was reportedly designed to show that she shared the pain of grassroots supporters disappointed by her robotic performance, a poorly-received manifesto and the decision to sideline other ministers and put her at the centre of a presidential-style campaign.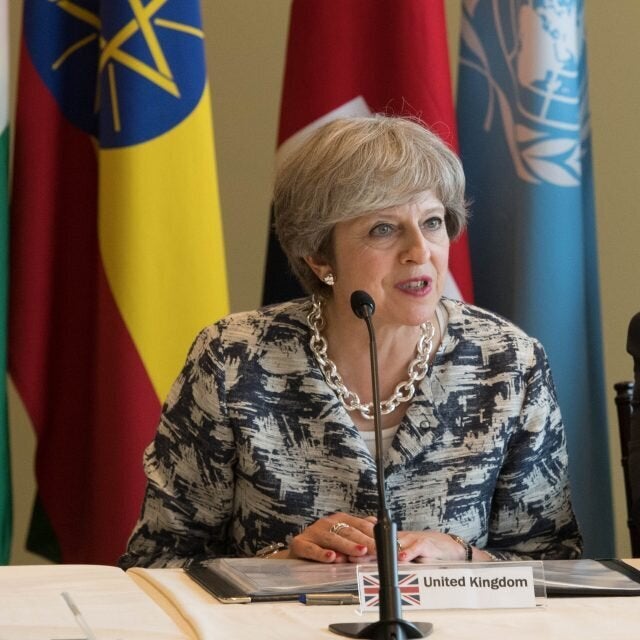 Theresa May during her visit to the US (Stefan Rousseau/PA)
But speaking to reporters on her trip to the USA, the Prime Minister stressed that she had already said sorry to candidates who lost their seats or failed to win a place in Parliament in the June 8 poll, which saw the Tories shed 13 MPs and forfeit their majority in the House of Commons.
Mrs May infuriated some Tories with a statement on the steps of 10 Downing Street the morning after the election in which she failed to apologise for her part in squandering the Conservative lead. She adopted a more contrite tone in a a TV interview later that day, saying she was sorry for unsuccessful candidates and party workers.
Asked whether she was planning to use the Manchester conference from October 1-4 to apologise directly to her party, Mrs May appeared to suggest that she had already made the necessary statements.
She said: "I have already said that I called the election, the result of the election wasn't what I hoped for, but I called it and I led the election campaign and I take my responsibility.
"I am sorry for all those very good colleagues who lost their seats at the election. I am sorry for all those very good candidates, some of whom were people hoping to return after losing their seats in 2015.
"I am sorry that we also had good candidates who failed to take their seats.
"I have been very clear to the party that I take responsibility and I am sorry that there were good candidates who didn't get in and good colleagues who lost their seats."