The Queen has sent a message of sympathy to the president of Mexico following the devastating earthquake that has claimed hundreds of lives in his country.
In her message to Enrique Pena Nieto, the Queen said she was "deeply saddened to learn of the loss of life and the devastation".
The natural disaster is the deadliest quake in Mexico for more than three decades with more than 200 people killed, according to reports.
The Queen said in her message: "I was deeply saddened to learn of the loss of life and the devastation following the terrible earthquake yesterday in Mexico.
"That it happened so soon after the powerful earthquake that hit southern Mexico less than two weeks ago is all the more concerning.
"Prince Philip and I send our sincere condolences to the victims of this disaster, to those who have lost loved ones, and to those who have seen their homes and property destroyed.
"My thoughts and prayers are with those affected."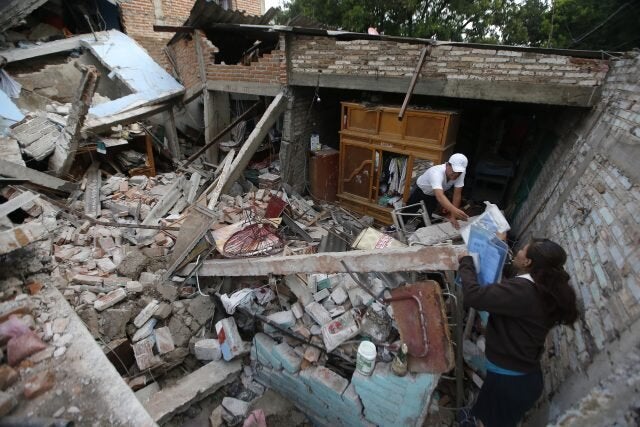 The 7.1 magnitude quake caused extensive damage across the centre of the country and was the second tremor to hit in two weeks.
Rescuers are continuing to search for survivors with footage from the capital Mexico City showing volunteers joining the effort.
The world's attention has been drawn to the heartbreaking incident of a primary school that collapsed killing more than 20 children and a number of adults.
Prime Minister Theresa May has also expressed her support saying her "thoughts and sympathies" were with all those affected by the earthquake.