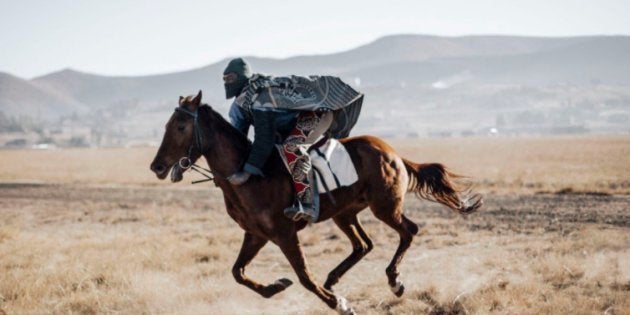 Director and film-maker Carl McMillan had audiences in awe as they viewed his breathtaking video for the song "Impempho".
McMillan was crowned the winner of the Jameson music video grant competition and awarded a budget of R200,000 to shoot a music video.
"This video was for my friend. I pitched this concept with Morena Leraba [rapper] and I always wanted to make a video with him. So when the Jameson competition came about, I applied and won and I got the budget to make it," McMillan said.
McMillan chose to work with Leraba not only because of their friendship but also because of his interesting take on Sesotho poetry.
"He's unique, the shepherd style of poetry and spoken word with electronic beats."
McMillan says Leraba has stayed true to his roots even when performing for international audiences, which makes him even more fascinating.
"In a rural setting, you will find that people want to be urban... But he takes what people have in the rural context and he says, look what we have, there's so much wealth in what we have and who we are."
"I wanted to help him and amplify his voice... because it gives a voice to shepherds."
When asked whether he thought he would win, he casually admits that he expected it.
"It's unique, you can't make the video in South Africa or Ghana, you have to make it in Lesotho."