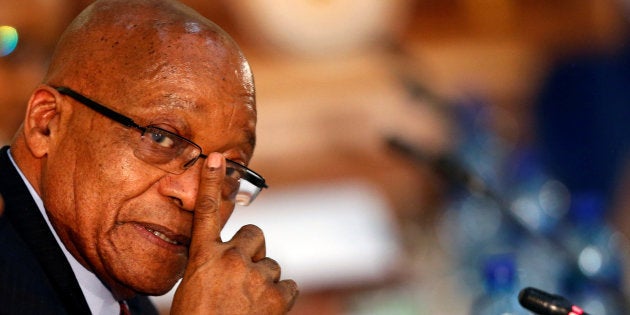 President Jacob Zuma's delay in appointing a new board at the SABC has come under increasing pressure, this time from the portfolio committee on communications, Humphrey Maxegwana and the Economic Freedom Fighters (EFF).
Zuma missed the deadline to appoint a new SABC board, saying he wanted to properly vet the candidates. On Sunday, City Press reported that Zuma was allegedly delaying the appointments because he and Communications Minister Ayanda Dlodlo want to be able to make key appointments without the board's input.
The Citizen reported that the Presidency denied the claims and "rumours and gossip". Zuma maintains that the delay in appointing the candidates is to ensure a proper vetting process.
Presidency spokesman, Bongani Ngqulunga, told The Times that the vetting of the candidates was complete.
"The Presidency received all the documentation on Friday which will enable Zuma to complete the process soon," he reportedly said.
But Maxegwana reportedly said the Presidency had had enough time to vet the candidates in time.
"The interim SABC board was going out on September 26... If they started the process after receiving the names on September 6, they would have completed it in time," he reportedly said.
Meanwhile, the EFF has threatened to take Zuma to court if he does not appoint a board by the close of business on Monday.
"Should the president fail to do so, the EFF will immediately institute legal proceedings before the Constitutional Court on an urgent basis, seeking declaratory orders."