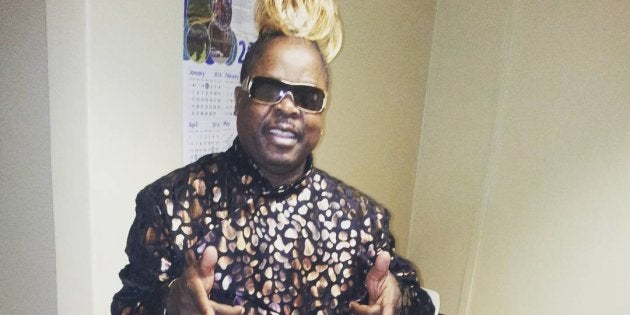 Musician, ward councillor and now reality TV star Penny Penny is set to release a new hip-hop song on Tuesday as part of his newly revealed genre, Heavy Gum.
The 57-year-old, real name Eric Kobane told Sunday World that as a legend, it was natural for him to reinvent himself over time.
"With this song, I am introducing a new genre called 'heavy gum' which I invented. My music was referred to as 'bubblegum' in years gone by. So I decided to call this 'heavy gum' to symbolise a gum that remains sweet forever," Kobane said.
According to the publication, the single has a video already in production which will see him surrounded by a group of sexy women while smoking a cigar and drinking expensive spirits around a swimming pool.
The song is called GoldBone and features Rafiki -- a two-man band made up of DJ Godheaven and pianist Juliano.
If you need a reminder of Kobane's old sound and what he is known for, these songs should do just that:
Kobane also features in the latest festive season commercial for DStv which went live on Monday.
And he could not be prouder:
"Papa Penny Ahee" airs every Wednesday on Mzansi Magic (channel 161) at 8pm.