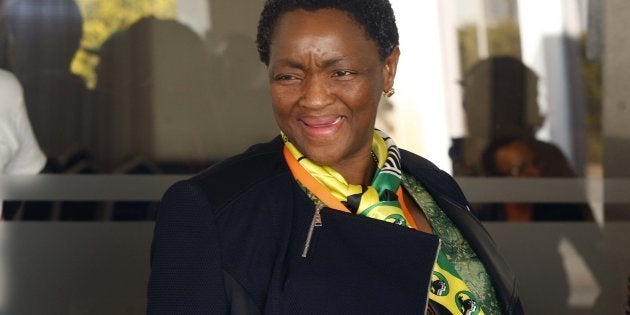 The Banking Association of South Africa (BASA) says it is prepared to help with the distribution of social grants if necessary, Times Live reported. A delegation of representatives of banks belonging to Basa reportedly met with Social Development minister Bathabile Dlamini in August to find ways that the banks could assist the South African Social Services Agency (Sassa) with grant payments.
This follows a Constitutional Court judgment in March which extended the contract of the current grants service provider, Cash Paymaster Services (CPS) until April next year, while Sassa finds a new service provider. CPS' contract was ruled invalid by the court.
The court also appointed a panel of experts to assess the steps taken by Sassa in appointing a new contractor, Times Live reported.
This week, Basa reportedly gave a presentation to the panel.
"This includes the issues ... such as addressing the needs of rural areas which are outside the radius of the banks' infrastructure; meeting the need for biometric compliance; reducing and controlling costs; and the question of returning unused funds... The aim is' among others' to make it possible for customers to make non-cash payments for their purchases in spaza shops and other small enterprises that are currently not reached," Basa said.
Meanwhile, social development minister Bathabile Dlamini says MPs are "conniving" to get her imprisoned, according to Times Live. Dlamini reportedly told MPs in Parliament on Wednesday that there was a conspiracy to destabilise the process of finding a new grants distributor.
"Next time I'm going to ask the committee if they say there must be negotiations' they must write a letter saying they must negotiate [on Sassa's behalf]. Because the next thing that will happen is that I will find myself in prison because of the wrong decisions that you push in committees and [you] behave as if you are angels and innocent," she reportedly said, to applause by opposition MPs.
News24 reported that Dlamini and opposition MPs exchanged a series of jibes in Parliament on Wednesday.
During a bout of heckling by the DA, Dlamini reportedly said, "They are full of Black Monday here." To which a DA MP replied, "You're full of Black Label."