British police will attempt to bring the brother of Manchester Arena suicide bomber Salman Abedi back to the UK from Libya after being granted a warrant for his arrest.
Anti-terror police said an extradition request was handed to the authorities in Libya on Wednesday where Hashem Abedi is currently in custody.
Both brothers travelled to Libya in April, before Salman returned alone before carrying out the attack on May 22, which left 22 dead and hundreds injured.
Hashem Abedi is understood to be currently held by a militia group in Libya.
Assistant Chief Constable Russ Jackson, of Greater Manchester Police and head of the North West Counter Terrorism Unit (NWCTU) said: "I can now say that following a review of the evidence by the CPS (Crown Prosecution Service), we have applied for and been granted a warrant for the arrest of Hashem Abedi.
"The arrest warrant relates to the murder of 22 people, the attempted murder of others who were injured and conspiracy to cause an explosion.
"Hashem Abedi is currently detained in Libya and the CPS has now requested that Libyan authorities consider his extradition back to the United Kingdom.
"We are grateful for the Libyan authorities considering this request.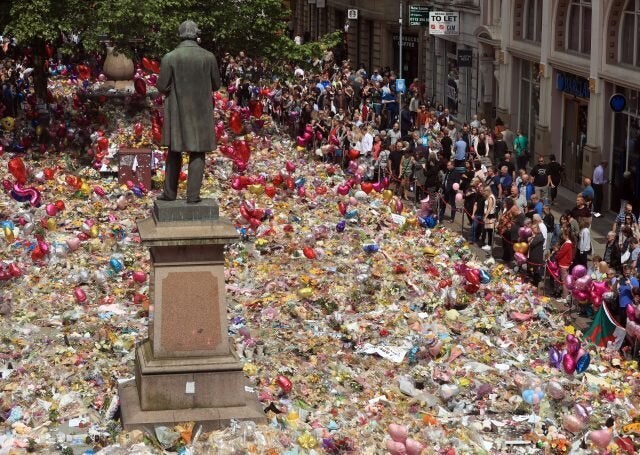 People look at flowers and tributes left in St Ann's Square in Manchester (Danny Lawson/PA)
"You will appreciate that we must not do or say anything that might prejudice a fair trial and that this remains an ongoing investigation."
Mr Jackson said the warrant was issued by a judge at Westminster Magistrates' Court in the last fortnight, approved by the Home Secretary and the extradition request handed over to the authorities in Libya today.
The Abedi family, originally from Libya, fled during the Gaddafi dictatorship with his father returning to fight with opposition forces when the uprising began in 2011.
An extradition agreement between the UK and Libya had been agreed in 2009 but since the overthrow of Gaddafi the country has been split into warring factions with the United Nations-backed, internationally recognized Government of National Accord (GNA) struggling to assert control over swathes of the country in the hands of dozens of different militias including ISIS affiliated groups.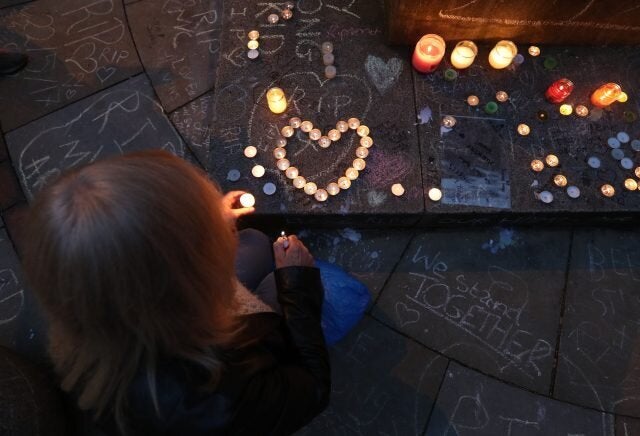 Mourners view tributes in St Ann's Square, Manchester (Jonathan Brady/PA)
Police have previously said they do not think Salman Abedi was part of a wider network but believe others were involved in the planning of the attack and named Hashem as a suspect.
Abedi's bomb has been described as "substantial" in size, and he had put it inside a tin with the shrapnel, nuts and bolts, placed around it.
He detonated the device at the end of an Ariane Grande concert with 353 people, including 175 children, around him in the foyer of the arena venue.
As well as the 22 dead, among the survivors 16 people were very seriously injured including suffering paralysis, loss of limbs, internal injuries, and very serious facial injuries involving complicated plastic surgery and two people remain in hospital.
In all 512 people were either physically injured or left "profoundly traumatised" Mr Jackson said, with 112 treated in hospital.