Silicon Valley Bank, one of the most high-profile investors in Britain's tech scene, is embarking on a major recruitment drive in Frankfurt as the Square Mile faces an exodus of banking firms in the wake of Brexit.
The commercial bank has already made two notable hires from the German banking industry as it waits for local regulator Bafin to approve its licence application.
The US-headquartered bank has brought in former Deutsche Bank managing director Katrin Stark, as well as Christian Hoppe, a founder and former director of Commerzbank subsidiary Main Incubator, as managing directors.
It is now advertising Frankfurt-based positions for a sales director, relationship management VP, and an associate position for commercial and corporate banking.
Filings with the US Securities and Exchange Commission (SEC) from August show that its application for a banking licence in Germany was still in progress, but it is understood that – pending regulatory approval – its local operations could open their doors in 2018.
Silicon Valley Bank declined to comment.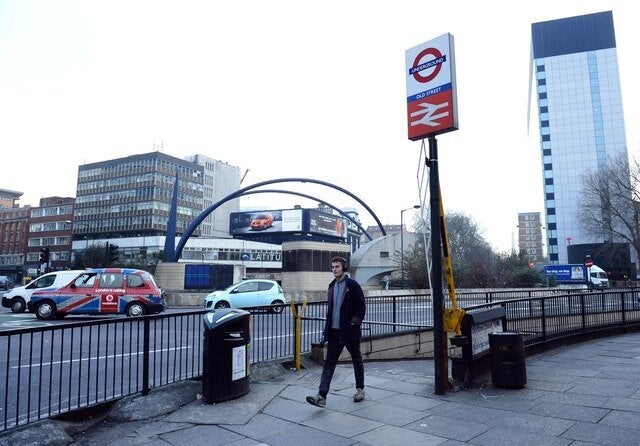 Old Street roundabout and the surrounding area is sometimes known as Silicon Roundabout owing to its high number of web businesses (PA)
Silicon Valley Bank provides loans and seed funding to burgeoning British tech start-ups and fintech firms.
The bank has this year alone invested in the likes of Secret Escapes, Trustpilot and Snatch.
The lender first entered the European market in 2012 with a full service branch in London – where it now has 160 staff – and has since established an office in Dublin, but only has one employee on the ground focused on business development.
At the time of its launch in the UK, the then chancellor George Osborne said it was proof that "the UK is fast becoming the technology centre of Europe".
The Press Association understands that the bank is not looking to transfer any staff from its London branch to help launch its German operations.
While Silicon Valley Bank has been planning for German expansion for a number of years, it comes at a particularly sensitive time for the London banking scene as many financial firms have turned their attention to the EU ahead of Brexit.
A raft of international banks, insurers and asset managers are preparing to shift portions of their UK operations to the continent in preparation for Britain's divorce from the EU in the hopes of safeguarding against the loss of passporting rights which currently give UK-based financial services cross-border access to the bloc.
Heavy-hitting US banks including JP Morgan and Goldman Sachs are planning to spread staff across a number of European cities including Frankfurt.
Standard Chartered has committed to expanding or establishing offices in Germany, while Citigroup has notified its bankers of plans to bolster its Frankfurt office, creating 150 jobs, and Morgan Stanley is on track to move as many as 200 staff.
Mizuho will join a raft of Japanese banks which have chosen the city as an EU hub, including Daiwa, Sumitomo Mitsui Financial Group (SMFG) and Nomura.