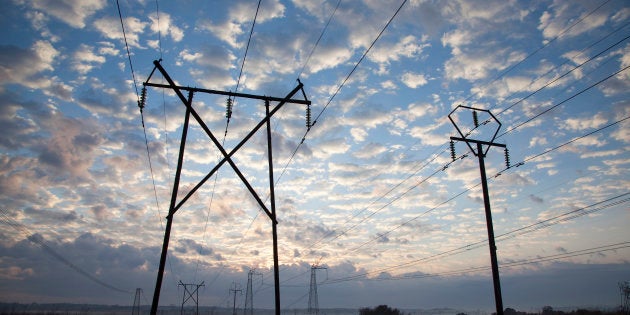 Consulting company Trillian was established to siphon off money from state-owned companies, the parliamentary inquiry into state capture heard on Friday.
Testifying during the sixth sitting of the probe being conducted by Parliament's public enterprises portfolio committee, former Trillian executive Bianca Goodson told MPs that when she was recruited, in late December 2015, she had been told the company was intended to become a leading, black-owned, proudly South African management consulting firm.
"I believe that I was blatantly lied to. In hindsight, it's my opinion that the entity was created to simply get 50 percent of certain revenues... for not really doing much work."
Goodson served as CEO of then-newly established Trillian Management Consulting (TMC), a subsidiary of holding company Trillian Capital Partners (TCP), from 1 January to 25 April, 2016. Until July this year, Trillian was majority owned by close Gupta associate Salim Essa.
Goodson said that during the less than four-month period she was there, TMC had only two employees –– herself and one other. She reported to Clive Angel, the executive director of Integrated Capital Management.
"We don't have a history. We don't have a service offering. We didn't even have a company profile for the first two months of operation, and technically for March [too].
"I asked Clive how we got the work. He told me: 'We have got the relationships with the big consulting companies to have access... we will be the supply-development partner for them'."
Responding to a questions on invoices processed by TMC during her tenure, Goodson said she had only seen one, for state electricity utility Eskom.
"During my tenure I saw one invoice. It was for R30.6-million. It was for work that was called a corporate plan.
"What was concerning is... up until the 1 March 2016, we had [only] two employees, and one of them was me. We didn't do billable work. We were establishing the company... Trillian did not do billable work between 1 January and 1 March 2016. So when I saw the invoice... it did not make sense to me."
Goodson confirmed that the invoice was submitted from TMC.
Responding to a question from African Christian Democratic Party (ACDP) MP Steve Swart, she revealed that her signature had been used, without her knowledge, on a covering letter attached to the invoice.
"The original invoice I saw was submitted to Anoj Singh on 3 February 2016... it was dated 23 January 2016. There was a cover letter with it that contained my signature; I did not sign that cover letter, I did not compile the invoice, I didn't distribute the letter or the invoice to Anoj, and I didn't process that invoice," she said.
Goodson resigned on 19 March last year, and left TMC on 25 April.
She said she felt disempowered, and had felt "bullied" when she raised concerns, but one of the final "straws that broke the camel's back" was Trillian finding out in advance that former finance minister Pravin Gordhan was going to be replaced.
Details of this were revealed on Tuesday this week, when former Trillian senior manager Mosilo Mothepu testified before the inquiry that Trillian CEO Eric Wood had prior knowledge of this.
"On 16 March, he told me that minister Pravin was going to be moved. I couldn't hear him, because he was whispering... And then he wrote it down in my book, which I still have... He wrote 'change of finance minister'. This time I was shocked," Mothepu said at the time.
Goodson said she had been present when this happened, and had also been shocked.
"When he wrote in my colleague's notebook... when he wrote that, I thought I was going crazy. I couldn't believe it.
"I was working for an organisation where information on finance minister replacements was something that was being discussed in the corridors," she said.
After listening to Goodson's testimony, Democratic Alliance MP Natasha Mazzone told the committee it was her opinion that Trillian was created to siphon off money from state-owned entities.
In a statement submitted to the committee ahead of Friday's session, Goodson provided details of TMC's intended modus operandi.
"[Clive] Angel acknowledged that TMC was a newly formed company without a history of doing work in the public sector. TMC's business model was that work was secured through [Salim] Essa's relationships, and TMC benefited from these relationships through supply development agreements. As such, TMC did not directly conduct any work with government departments or state-owned entities such as Eskom, Transnet and Cogta [the Co-operative Government and Traditional Affairs department]. Rather, TMC secured the work and thereafter passed the work over to internationally recognised companies and acted as the supply and development partner of choice, with roughly a 50 percent share of revenues."
Goodson said that among the companies she was instructed to work with, was McKinsey SA.