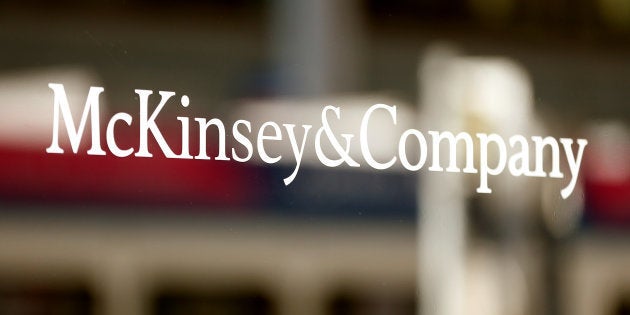 Consultancy firm McKinsey this week promised to pay back the money it unlawfully received from Eskom, but it has yet to make any plans to return the funds, Business Day reported.
Eskom paid McKinsey and the Gupta-linked firm Trillian R1.6-billion for consulting work. But Eskom did not have approval from Treasury to enter into the contract.
AmaBhungane previously reported that Trillian played gatekeeper, facilitating access to government for large consultancy firms such as McKinsey for an enormous fee, without doing any actual work on the contracts. Trillian and McKinsey have denied this.
In Parliament on Wednesday, McKinsey's head of public and social sector practice, David Fine, reportedly said the company would refund Eskom even if the contract was found to be valid by a court of law. He said this was because the company did not want to be associated with "tainted money".
But on Thursday, Eskom told Business Day it had not received any communication form McKinsey about this.
Eskom spokesperson Khulu Phasiwe told Business Day: "Eskom has not received any formal communication from McKinsey about the statement they made in Parliament [on Wednesday] regarding the payment of the money that was unlawfully paid to them by some of Eskom's senior managers."
McKinsey also will not take responsibility for the fees paid to Trillion, which was supposed to be the firm's local development partner.
"We were not responsible for, nor did we authorise, the fees paid to Trillian. Eskom paid Trillian directly. Eskom has written to Trillian requesting repayment of the R564-million. Bowmans, Eskom's external counsel, has confirmed that there was no subcontract between Trillian and McKinsey. McKinsey informed Eskom it was terminating its interactions with Trillian," a McKinsey spokesperson, Bonita Dordel, reportedly said.