Princess Charlotte's first day at nursery school has been marked by the release of two pictures taken by her proud mother, the Duchess of Cambridge.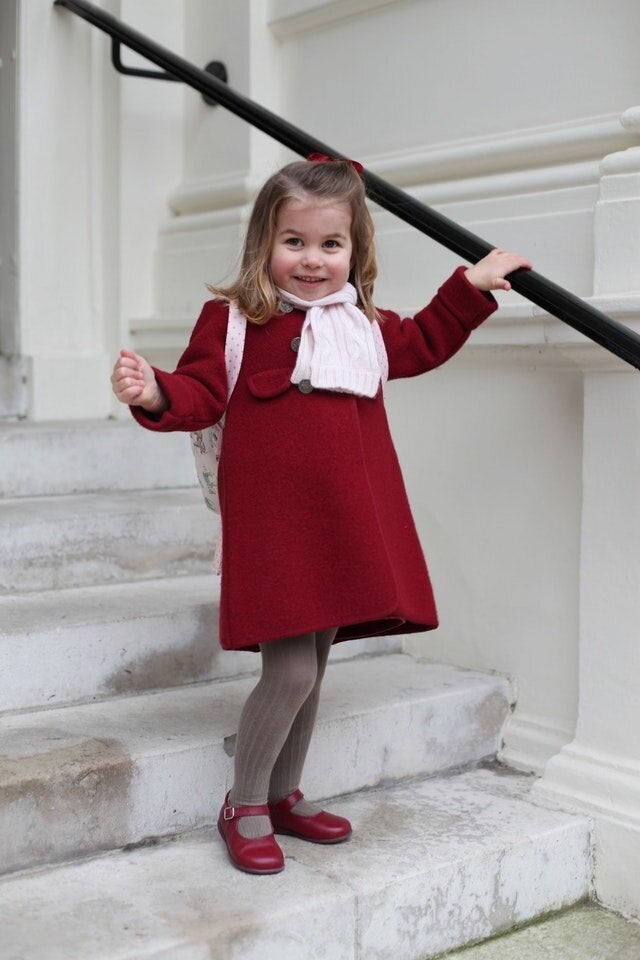 Princess Charlotte ready for her first day at nursery (The Duchess of Cambridge/PA)
Kensington Palace shared two pictures of the two-year-old taken at her home ahead of the big day.
She is wearing a red coat and shoes with a red bow in her hair. She has a scarf around her neck and appears to have a rucksack on her back.
Charlotte has joined Willcocks Nursery School, close to the family's Kensington Palace home.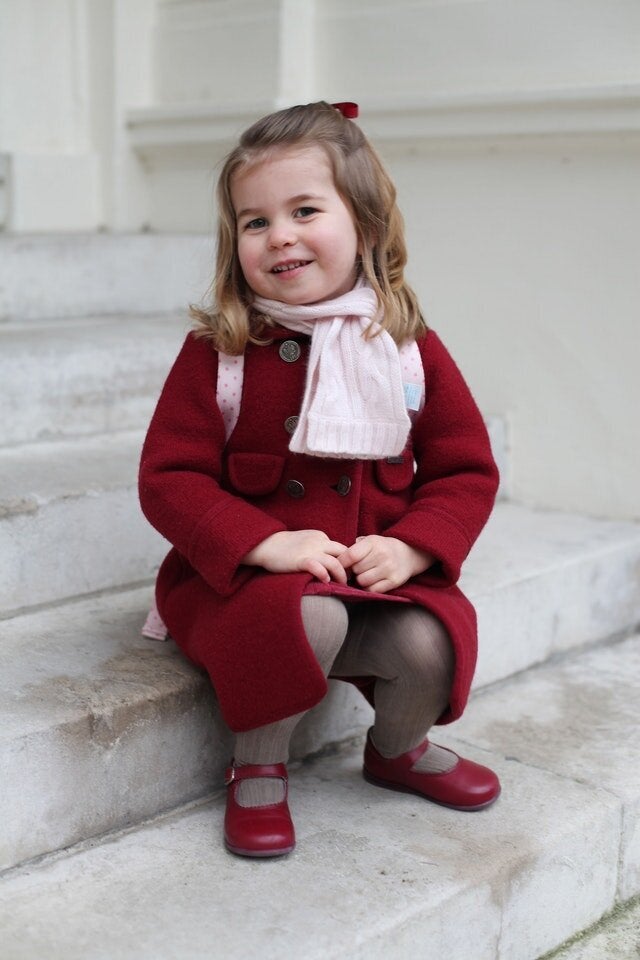 Princess Charlotte's mother took the pictures for her first day at nursery (The Duchess of Cambridge/PA
The princess will be a full-time pupil at the nursery, which charges fees of just over £3,000 a term for pupils attending its Monday to Friday morning school, and employs lots of play as children learn.
The choice for Charlotte is in contrast to the nursery picked for brother Prince George, who was sent to Westacre Montessori School near the Cambridges' Norfolk home, Anmer Hall.
He is now a pupil at Thomas's Battersea and started there in September 2017.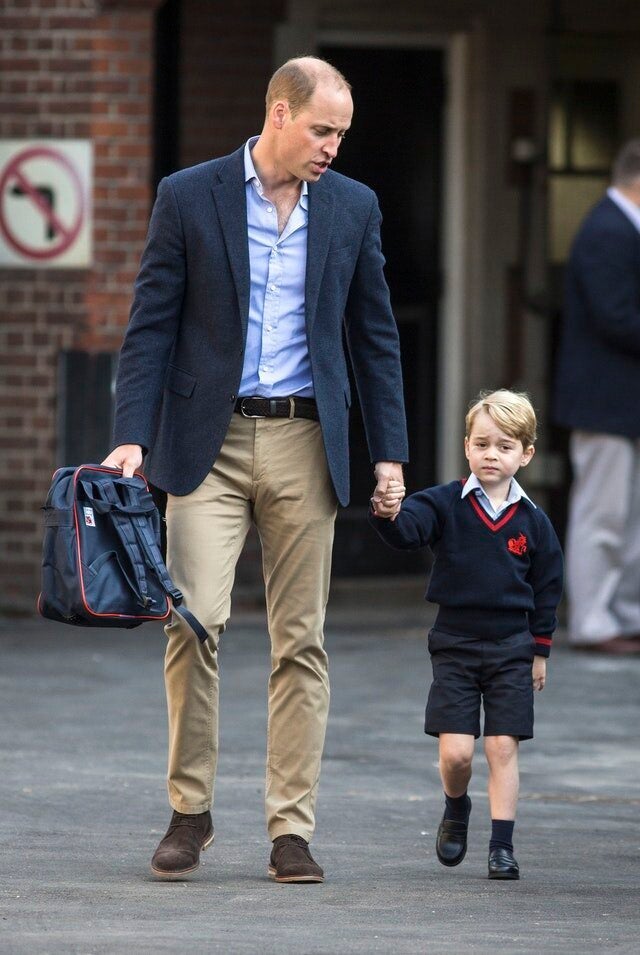 Prince George arriving with the Duke of Cambridge at Thomas's Battersea in London for his first day (Richard Pohle/The Times)
George was taken for his first day at school by the Duke of Cambridge. His mother, the Duchess of Cambridge, was unable to attend as she was suffering severe morning sickness during her third pregnancy.
Here's pictures from Prince William's first day of nursery.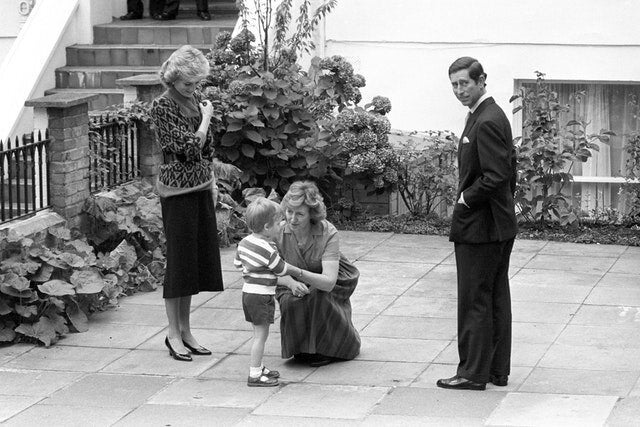 Prince William on arrival at his kindergarten in Notting Hill Gate, London (PA)
He started at Mrs Jane Mynors, a private kindergarten in London on September 24, 1985. William, who was aged three, was taken to the Notting Hill Gate nursery on his first day by his parents, Prince Charles and Diana, Princess of Wales.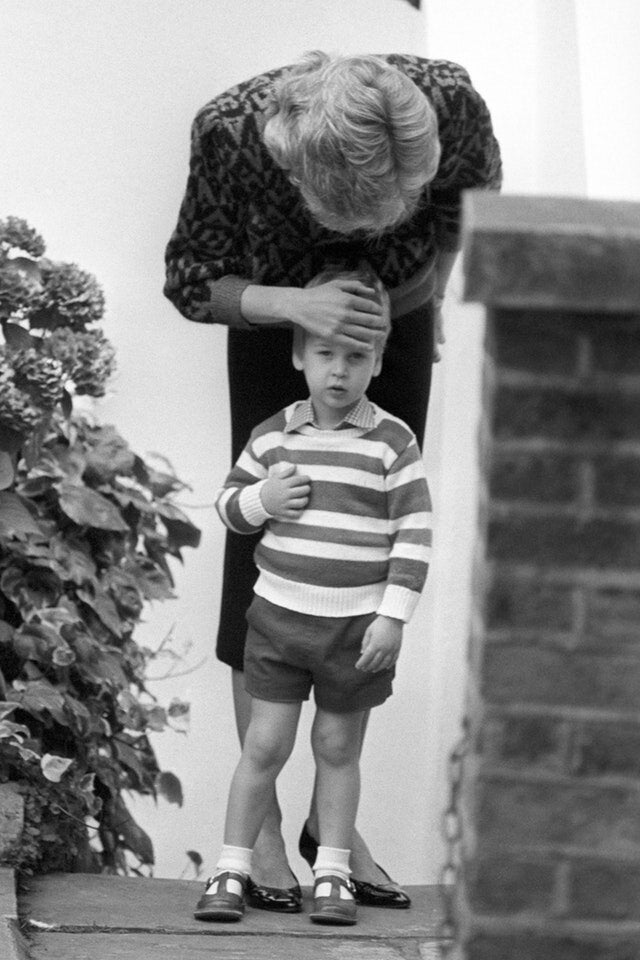 Diana, with Prince William on his first day of nursery (PA)
It was the same nursery chosen for Prince Harry in 1987.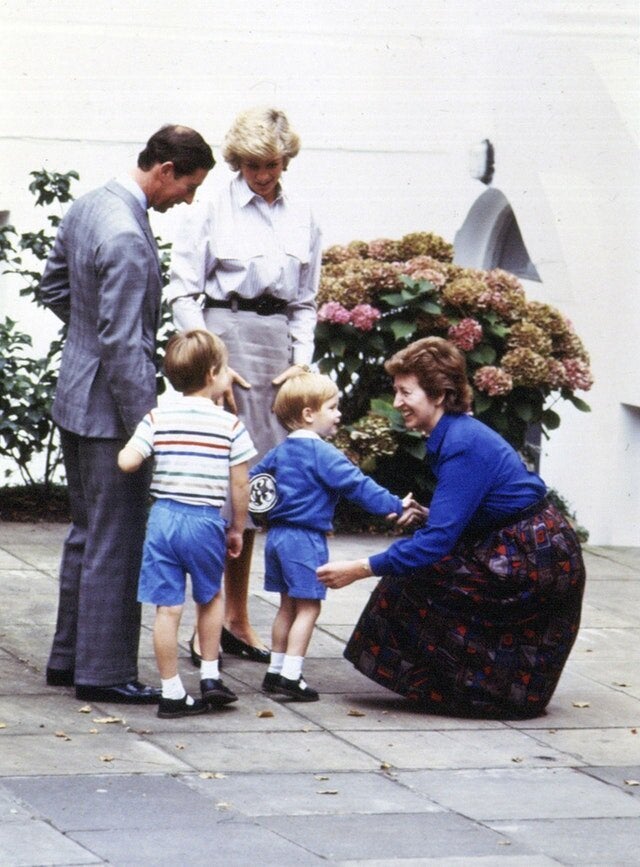 Prince Harry meets Mrs Jane Mynors, his new headmistress at nursery in September 1987 (PA)
Prince George started nursery in January 2016, and interest in Montessori nurseries soared as a result of the enrolment of the third-in-line to the throne, with parents keen on signing up their children to the same education as the future king.
Kate went to a nursery in the Jordanian capital Amman where her family were living at the time.