An investigation into the cause of a large blaze at the University of Bristol has found it started accidentally.
The fire began on the top floor of the university's five-storey Fry Building, which was unoccupied as it is undergoing refurbishment.
Seven fire engines, two turntable ladders and support vehicles worked to tackle the blaze, which caused extensive damage to the fifth floor.
An investigation was launched by Avon Fire & Rescue Service after it was called to the scene just after 5pm on Saturday.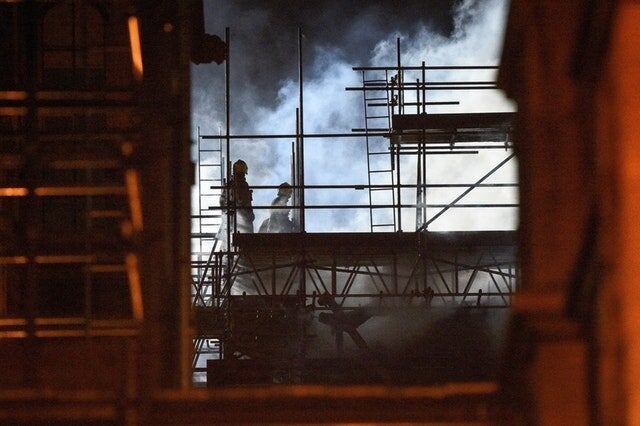 Crews tackle the fire at the University of Bristol's Fry Building (Ben Birchall/PA)
Group manager Steve Quinton said: "We know that refurbishment works were being carried out in the roof on Saturday afternoon which we believe has led to the accidental fire starting.
"In any fire investigation we consider and then rule out all possible causes to arrive at the most likely cause.
"The extent of the damage at Fry Building means we will never be able to identify exactly where the fire started but we are satisfied it started accidentally as a result of the works taking place that day."
No one was believed to have been in the building at the time of the fire and there were no reports of injuries.
The Grade II listed Fry Building is on the university's campus between Woodland Road and University Road.
It is undergoing a £33 million renovation to become the new School of Mathematics.