Indie band Idlewild are to play an intimate gig in Glasgow to mark a charity's expansion in Scotland.
The band will play an acoustic set at the King Tut's venue on February 1.
The gig falls on the same day as the Help Musicians UK (HMUK) charity officially opens its permanent new Scottish operation – Help Musicians Scotland (HMScotland) – in Glasgow.
HMUK describes itself as a leading independent charity for people working in the music industry.
Also performing at the celebratory occasion will be Scottish musicians Be Charlotte, Indigo Velvet and SKJOR, all of whom have received support from the charity in the past.
Idlewild band member Rod Jones said: "Idlewild are absolutely thrilled to support the launch of Help Musicians Scotland at one of our favourite venues, King Tut's.
"We've played some really special gigs at the venue, the first 21 years ago and a five night stint in 2008, so it's truly an honour to return for such a great cause.
"Help Musicians Scotland do amazing work to support musicians at all stages in their career.
"We're planning a special acoustic set for the evening and fans should expect a fitting set-list to mark a landmark moment for the Scottish music industry."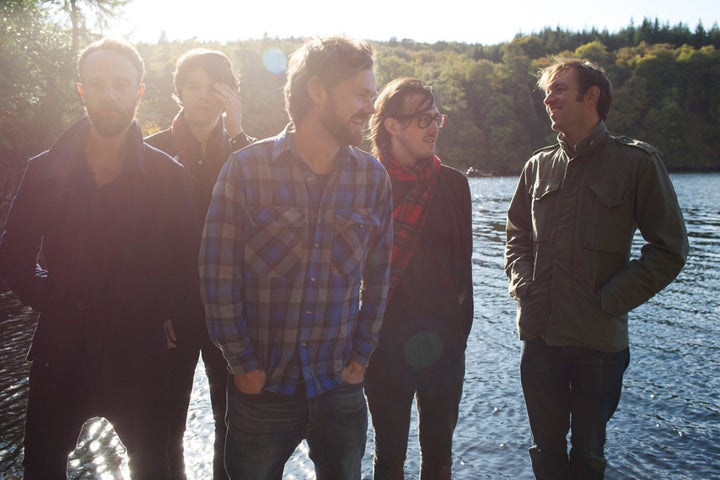 Idlewild will headline charity gig (Idlewild / PA)
The opening of the Scottish premises by HMUK comes after it launched a base in Northern Ireland in 2016.
Claire Gevaux, director of HMScotland, added: "After a year of listening and reflecting on the needs of the Scottish music scene, I'm excited to see HMScotland launch in a few weeks."
Tickets, some of which go on sale on Wednesday, are priced at £15 with all proceeds going to the charity.