Theresa May is to give her Government a New Year revamp in the most extensive reshuffle of her top team since she appointed her first Cabinet on entering Downing Street in 2016.
Reports suggest that around half a dozen of her senior ministers could be axed or moved, with Number 10 sources indicating the more junior ministerial appointments would continue into a second day on Tuesday.
The most senior members of the Government – Chancellor Philip Hammond, Foreign Secretary Boris Johnson, Home Secretary Amber Rudd and Brexit Secretary David Davis – will all remain in their present posts.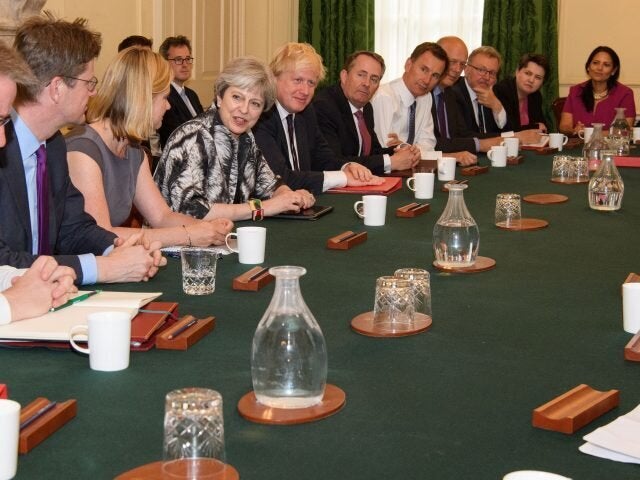 Theresa May could choose to bring junior ministers into the Cabinet (Leon Neal/PA)
However Education Secretary Justine Greening, Conservative Party chairman Sir Patrick McLoughlin, Business Secretary Greg Clark and the Leader of the Commons Andrea Leadsom are all reported to be vulnerable as Mrs May seeks to assert her authority.
Sir Patrick looks set to pay the price for the party's failure at last year's snap general election when the Tories saw their Commons majority wiped out.
One of Mrs May's first appointments is likely to be a replacement for Damian Green who was forced to resign last month after admitting he lied over allegations pornographic material was found on his Commons computer during a police raid in 2008.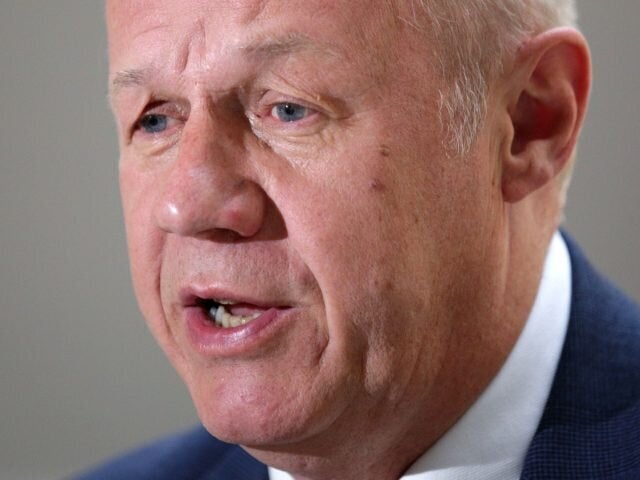 Former first secretary of state Damian Green (David Cheskin/PA)
As first secretary of state, he was effectively deputy prime minister, standing in for Mrs May at PMQs and playing a key co-ordinating role behind the scenes chairing a series of cabinet committees.
Health Secretary Jeremy Hunt has been seen a favourite for the job but the Prime Minister may find it difficult to move him in the midst of an NHS winter crisis which has seen tens of thousands of operations cancelled.
In a weekend television interview she defended the way the NHS had coped with the pressures but admitted "nothing's perfect" and that more needed to be done.
For Labour, shadow health secretary Jon Ashworth warned it would be seen as a "betrayal" of the thousands of patients left in the back of ambulances as they awaited admission to hospital if Mr Hunt was promoted.
Another name in the frame for the position is Transport Secretary Chris Grayling who was one of the first pro-Brexit ministers to back Mrs May when she stood for the Conservative leadership in 2016.
It is thought that Mrs May will take the opportunity to bring forward some more junior ministers, with Immigration Minister Brandon Lewis and Justice Minister Dominic Raab among those tipped for promotion.
The Daily Telegraph reported she will appoint a "minister for no deal" specifically to prepare for the eventuality that the UK leaves the EU without an agreement, with the post likely to go to Steve Baker – a prominent Leave campaigner who is already a Brexit minister.
The Prime Minister is also believed to want more women and MPs from ethnic minorities in her team with Suella Fernandes, the leader of the backbench Eurosceptics, Seema Kennedy and Rishi Sunak among those who could enter the Government for the first time.
Overall the reshuffle will be more extensive than that carried out by Mrs May following her humiliation in last year's general election when she felt able to make only limited changes to the Cabinet.
Speaking at the weekend, Mrs May insisted she still wanted to lead her party into the next election due to take place in 2022, declaring: "I'm not a quitter. I'm in this for the long term."
But pressed on whether she would still be there the next time the country goes to the polls, she appeared to acknowledge that the decision may not be entirely down to her, saying: "Obviously I serve as long as people want me to serve."