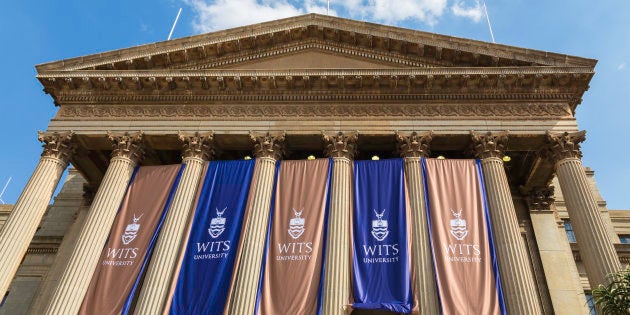 As registration starts at most South African universities, the issue of walk-ins and the banning of walk-ins has taken centre stage in the past week.
The University of the Witwatersrand's Student Representative Council (SRC) said it would be meeting with university management later this week, in an attempt to sway it into allowing prospective student walk-ins.
The EFF-led student body told HuffPost that if walk-ins are done in an orderly way, they should not create any safety issues. They are also confident that the university will approve their walk-in plan.
"I doubt they will not agree on our plan on how we are actually going to go about it. I am very... confident, honestly... they can't afford not to allow our plan. Right now, they are scared –– because they think we are just going to barge in and register everyone, when it is not like that," Wits SRC spokesperson Sandla Mtotywa said on Monday.
He said that proper channels would be put in place to ensure that the process was not chaotic, and claimed that it would be a good way to give prospective students information about the courses from which they can choose.
"It is how the walk-ins are actually policed," he said. "Wits is a university that only offers degrees, so we can't have a student with an 'H' [matric pass] –– now we have to give the students information."
The national EFF student command started the #SizofundaNgenkani hashtag programme on social media, which encourages first-year students to go ahead with walk-ins, despite the decision by Universities South Africa (USAF) banning this.
So far, the student command has managed to convince the University of Limpopo (UL), Vaal University of Technology (VUT), University of Venda (UV), Nelson Mandela University (NMU) and some Unisa campuses to allow students to personally come in for late applications.
Mtotywa also criticised the central applications clearing house (CACH) system. The programme shares pupils' matric results with public and private further and higher education institutions across the country –– these include technical and vocational training (TVET) colleges, universities, sector education and training authorities (SETAs), and registered private higher institutions. It assists those who have not been accepted at institutions to find a space that is still available at another institution.
"We are not for that, because we know that the ANC government is just trying to kill the walk-in issue through [CACH] –– because we know the database is there, but we know we are not capacitated enough to follow through," he said. "Come March, they are going to be there –– not getting any phone call from any university or college."
The University of Johannesburg SRC said that although it sympathises with prospective students who have no access to computers, it supports the decision not to allow walk-ins. One of the reasons this system was scrapped was because of a stampede that happened at the university, leading to the death of a parent in 2012.
"We support the initiative of introducing technology in how people make applications –– but we do not fully support the issue, considering there are also international students who come from countries such DRC and Zimbabwe, to name a few. It takes time for them to acquire study permits," UJ Auckland Park SRC treasurer Leslie Mpunzi said.
"It is not every student or matriculant in South Africa who is aware of the procedures to apply to institutions. So some of them prefer to speak to the SRC, or any of the faculties, to seek answers," he explained.
We are trying to at least manage the process of giving those people accommodation. If they can sleep in the nearest local churches, so that tomorrow they can go there and continue their process of late applications." Peter Keetse -EFF Student Command National Chairperson
EFFSC national president Peter Keetse told HuffPost they are making sure that there is accommodation for students who are going to be travelling to universities to follow up on their applications.
"Yesterday we had a meeting with the South African Council of Churches (SACC). We are trying to at least manage the process of giving those people accommodation –– [to see] if they can sleep in the nearest local churches, so that tomorrow they can go there and continue their process of late applications," Keetse said.
In addition, the EFFSC said they would be meeting with the deputy minister of higher education, Buti Manamela, to discuss two other key issues.
The first is the issue of students who will not be admitted into university, and what other options they will be given.
The second is the question of TVET colleges that are still demanding registration money.