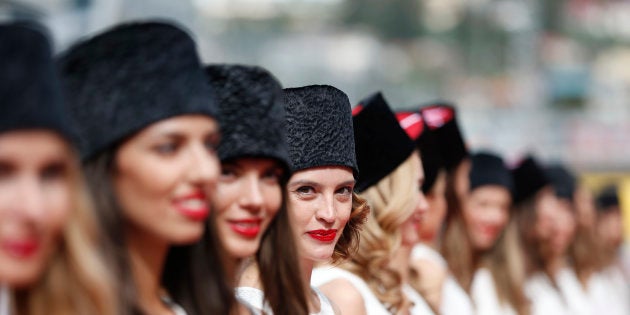 Ahead of the 2018 Formula 1 season set to start in March, organisers have announced that F1 will no longer feature "grid girls".
According to Sky Sport, F1 commercial chief Sean Bratches said that the body had decided to drop the practice of treating women as decor, although that wasn't how he phrased it.
"Over the [past] year we have looked at a number of areas which we felt needed updating, so as to be more in tune with our vision for this great sport," he told the sports channel.
Bratches said that although grid girls have been a staple of Formula 1 Grands Prix for decades, the custom does not resonate with F1's "brand values" and "clearly is at odds with modern-day societal norms".
"We don't believe the practice is appropriate or relevant to Formula 1 and its fans, old and new, across the world."
Grid girls, or promotional models, have for decades held up the marker boards for each driver in front of their grid slots.
They also routinely form guards of honours for drivers on the way to the pre-race parade and the podium.
At the Monaco GP in 2015, F1 used male models to stand on the grid in a one-off change, but driver Sebastian Vettel criticised this, saying it was pointless.