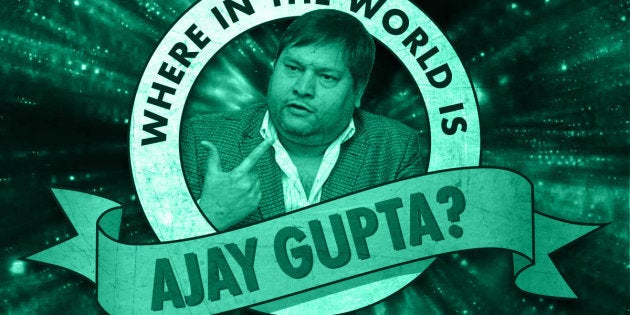 Law enforcement agencies are closing the net on Ajay Gupta and others accused of corruption in the Estina dairy farm project in Vrede, police minister Fikile Mbalula has said.
Mbalula, in an interview with the SABC said that a back and forth with Gupta's lawyer led to the red alert on the Indian national.
"Ajay Gupta is one of the five being sought. The Hawks approached his lawyers. They have been playing cat and mouse going back and forth. You don't do that with the law."
Mbalula said of the 13 suspects in the Estina Farm Project, eight had been arrested in the Free State and Johannesburg.
He said police were working with Interpol and believed suspects were in China, Dubai and India.
Nothing says they escaped. They left of their own business or whatever the case.
"The world is very small. We interact with Interpol. All means necessary are being employed so that these people come to book. Lots of money disappeared. That is the money for the poor and the money of the taxpayer."
He added: "There are no untouchables. If ever you are found to have something to do like that, you must come to book."
Speaking on former president Jacob Zuma's son, Duduzane, Mbalula said he could not confirm if a warrant of arrest was out for him.
"I cannot confirm warrant of arrest and whether he is being sought. In terms of the prescript of the law, an individual will be sought and only upon they appear in court can they be named. If he is being searched, I am not at liberty to say. I am not privileged to answer that question."
The arrests came after the search and seizure operations executed by the Hawks at the Agriculture Department and the offices of the Premier Ace Magashule.
Speaking on Magashule, Mbalula said there were no issues into anyone being investigated.
"We do not want to portray this as a target. When police arrested people in KZN, they said we had targets. We said no, police must do their job. We are investigating and arresting, that is all."
When asked if he believed former president Jacob Zuma should be charged he said: "That is for the institutions of government to decide."