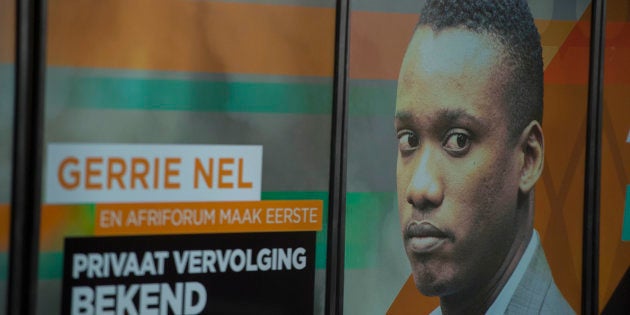 If a Twitter user is to be believed, Duduzane Zuma has some pretty dodgy friends. His associates include killers, and the sons of ministers alleged to have been involved in state capture, as well as Oscar Pistorius' buddies.
The account, @GorbachevVladi, tweeted a series of pictures on Sunday, showing what the user claims is Zuma's inner circle of associates.
The charges relate to the death of Phumzile Dube in 2014. Zuma drove his Porche into a taxi on the M1 highway in Sandton, and Dube was killed in the accident. An inquest found that Zuma should not be prosecuted, but it now appears as though the NPA has changed its mind.
According to @GorbachevVladi, Zuma appears to have a host of high-profile and dodgy friends that extend beyond his business partners, the Guptas, including Oscar Pistorius' social circle. These include mining magnate Brett Kebble's killer, Mikey Schultz, former soccer player and Oscar Pistorius' friend Mark Batchelor, and Jared Mortimer, a man who claimed he had a fight with Pistorius at a club.
His friends also include minister of public enterprises Ben Martins' son. Martins was accused of setting up a meeting between former Prasa CEO Lucky Montana and Rajesh "Tony" Gupta, to intervene on the Guptas' behalf in a possible court action over a train tender. Duduzane Zuma was reportedly present. Martins denied arranging the meeting or having anything to do with state capture.
Zuma is also pictured with his father at Nkandla.
Zuma is pictured here with a man who is apparently Ace Magashule's son. One of Magashule's sons is in business with the Guptas. It is not clear whether this is the same son.