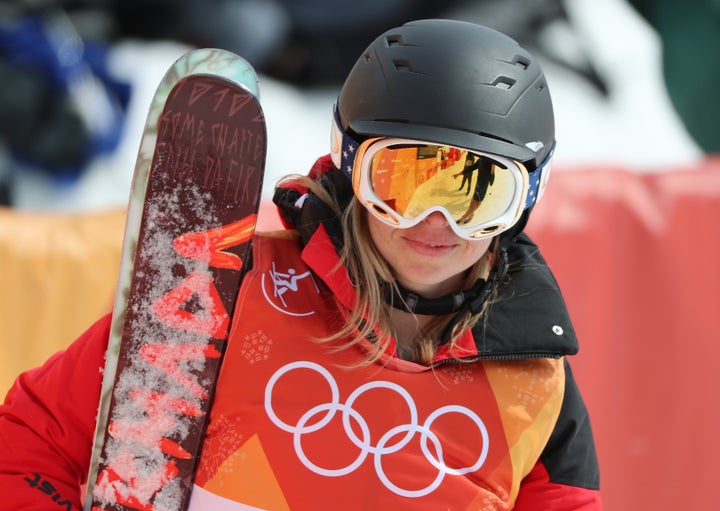 Depending on who you ask, Olympic skier Elizabeth Swaney is either an embarrassment to the Winter Games or the unsung hero of mediocre athletes everywhere.
Swaney, an American competing for Hungary in the women's halfpipe event in Pyeongchang, South Korea, caught viewers' attention on Monday not for her skills but for her, well, complete lack thereof.
NBC has the full clip of her performance here on its site.
Even NBC's commentators struggled to describe what Swaney was doing on the slopes as she made run after run with no attempts to catch any air or try complex tricks.
She placed 24th ― dead last.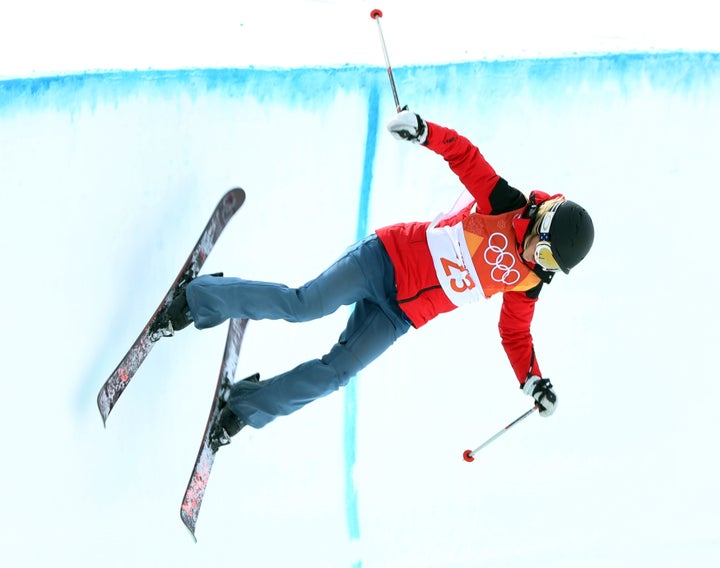 Swaney ― a 33-year-old from Oakland, California, who qualified for Hungary's team through her grandparents' heritage ― didn't just get cold feet.
To put it bluntly, the software engineer recruiter with big athletic dreams just isn't up to Olympic standards, and she essentially gamed the system, taking advantage of rules at qualifying events. She often finished within the top 30 ― and thus met the qualifying cutoff ― because there weren't that many competitors.
"The field is not that deep in the women's pipe and she went to every World Cup, where there were only 24, 25, or 28 women," ski halfpipe and slopestyle judge Steele Spence told The Denver Post in a profile this week about Swaney, whose competitions are completely self-funded
"She would compete in them consistently over the last couple years and sometimes girls would crash so she would not end up dead last," he said.
Spence added that there is some plan in the works to change the qualifying rules.
Swaney got lucky with a few other loopholes, as Deadspin reported:
Because a few competitors pulled out of the Olympics with injury, because of limits on how many skiers from a single country can compete in the same event, and because of some arcane reallocation rules within the Hungarian ski federation designed to balance men's and women's competitors, Swaney got to go do her fake run in Pyeongchang.
Swaney's scheming her way into the competition has apparently peeved other athletes, sources told the Denver newspaper, but let's hand it to her for shameless perseverance.
Don't hate the player, Olympic skiers, hate the game.
"I want to show others that freestyle skiing is possible and it is never too late to get into this sport, and to help others to dream and to progress the sport in Hungary," Swaney, who first started skiing at 25, told Reuters. "I hope this can be a platform to inspire others."