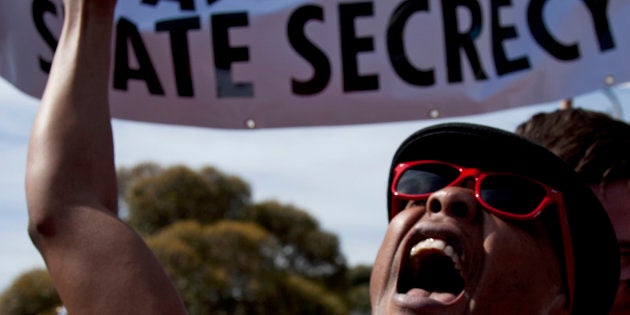 It is not the job of state security to search for the Gupta brothers and Duduzane Zuma, who are on the run from the law, State Security Minister Dipuo Letsatsi-Duba told Parliament on Wednesday.
According to IOL, Letsatsi-Dube cited secrecy laws when asked what role the State Security Agency (SSA) played in ensuring the Guptas and Zuma did not leave the country after the Hawks had taken steps against them.
She reportedly said: "The information relating to the operations of the SSA are classified, privileged information. It should be however noted that the State Security Agency is held accountable on such matters by the joint standing committee on intelligence."
An MP reportedly put it to her that the intelligence agencies were complicit in the Guptas and Zuma fleeing the country. She said it was not the SSA's job to make sure they had not left the country.
"Within us as SSA we cannot go around at borders to check if Duduzane has left the country or not. That responsibility is with immigration and other officials."
The Gupta brothers are being sought by the Hawks – Ajay Gupta has been declared a fugitive from the law. He is wanted in connection with allegations that the Guptas tried to bribe former deputy finance minister Mcebisis Jonas. The other brothers are reportedly wanted in connection with the Estina dairy farm investigation.
The Hawks confirmed that there is no arrest warrant out for Duduzane Gupta, though, according to News24. But it is not clear whether he is a suspect or not.
According to eNCA, Letsatsi-Dube said the SSA's job was not to search for suspects but rather to collect information and pass it on to the relevant authorities.
She reportedly said: "The approach will be to check who is doing what with what skills in the department. After that, we will be able to do an assessment. If there's a need to bring new expertise into the department, we will do so. At the moment, we don't know the personnel we have in terms of the experience and their qualifications to run an effective institution like this one."