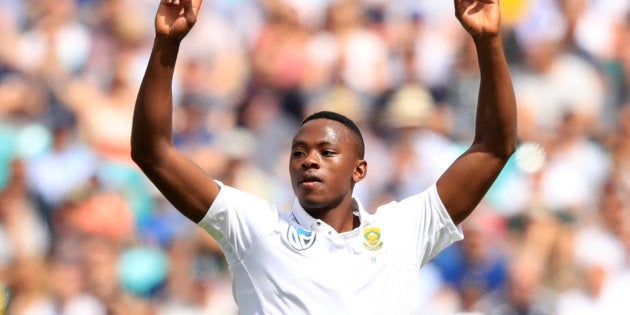 South Africa fast bowler Kagiso Rabada will make his appeal against a two-match suspension on Monday, as he fights to play in the rest of the Test series against Australia.
Rabada was found guilty of "inappropriate and deliberate physical contact with a player" after brushing shoulders with Steve Smith after he dismissed the Australia captain in the first innings of South Africa's six-wicket win in the second Test in Port Elizabeth.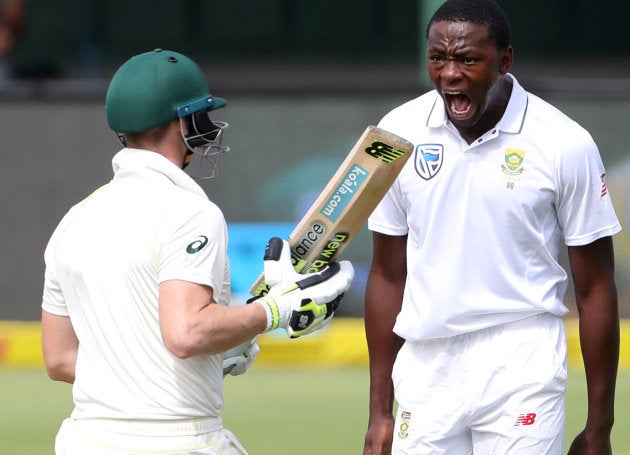 Rabada was given three demerit points by International Cricket Council (ICC) match referee Jeff Crowe, taking him past the tally of eight that triggers an automatic two-match suspension.
New Zealander Michael Heron has been appointed as the judicial commissioner for the appeal hearing, which will be held via video conference on Monday, the ICC said in a statement.
Heron will then have 48 hours to arrive at a decision.
The third test starts on Thursday in Cape Town. The four-match series is tied at 1-1.
Although there was contact made with Smith, Rabada has maintained it was accidental.
Fans around the world are split between those who think Rabada committed an infringement and must pay the price, and those adamant that Smith engineered the contact and then exaggerated it deliberately to get Rabada suspended.
Twitter, as always, saw both sides well represented:
In complete solidarity with #Rabada. Jeff Crowe is a white supremacist. Cannot quite stomach a black cricketers making his white cousins dance.

— Pushpal Ganguly (@ganguly_pushpal) March 12, 2018​​​​​​
Many fans feel Rabada is being unfairly singled out, whereas other fast bowlers get aways with being just as aggressive as he is:
I have seen countless bowlers have more hostile contact with the opposition than @KagisoRabada25 , and not even face an on-screen replay let alone a suspension. This decision is an absolute disgrace for the sport and says more about the @ICC than it does #Rabada. #AUSvsSA

— Roh Agni 🇨🇦 (@rohsgarden) March 12, 2018