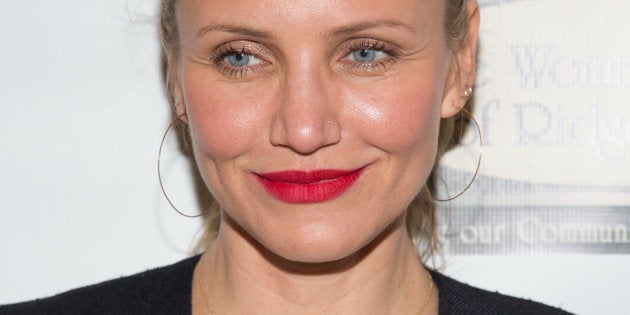 Do we get her a rocking chair?
Actress Cameron Diaz says she is retired, apparently confirming what was dismissed as a joke just weeks ago.
In a conversation with "The Sweetest Thing" costars Selma Blair and Christina Applegate, published Thursday by Entertainment Weekly, the three discussed getting together again.
When Applegate explained that she was "semi-retired," Diaz responded: "I'm semi-retired, too, and I am actually retired, so I would love to see you ladies."
It was Blair who started the speculation about Diaz's showbiz future when she declared in an interview this month that Diaz had, in fact, ended her acting career. But then Blair tweeted that she was joking.
Diaz, 45, whose prominent films include "There's Something About Mary" and "Charlie's Angels," last appeared onscreen as Miss Hannigan in 2014′s "Annie,"
But would she really call it quits at this point, rejecting good parts if they came along? Or did her comment reflect that roles weren't coming as they once did? Or has she had it with Hollywood?
People wrote that Blair's original comment stemmed from EW's interview and that Diaz was joking as well, but the "actually retired" part got entertainment sites buzzing.
We're reaching out to a Diaz rep to clear this up.