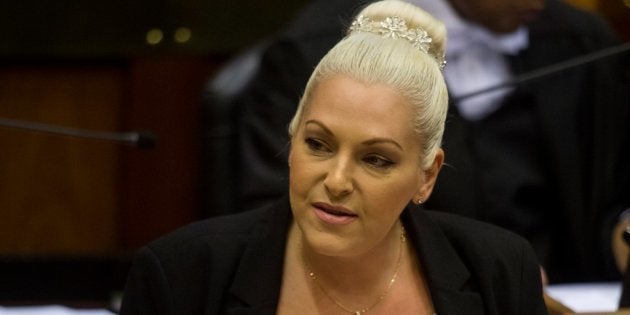 The DA has dismissed a report that Natasha Mazzone assumed the role as the second deputy chairperson of the party's federal council without an election.
The Sunday Times reported on Sunday that Mazzone was allegedly appointed to the position without an election, and that Gauteng MPL Khume Ramulifho had written about it to the party's federal council chairperson James Selfe.
The Sunday newspaper reported that Ramulifho's letter to Selfe indicated he would seek legal advice on the appointment from his lawyer.
But Selfe dismissed these claims, saying the "confusion" might have come from only one deputy chairperson being announced at the recent federal congress.
"During the Federal Congress which took place on 7 and 8 April 2018, Congress resolved to amend section 6.2.4.1 of the Federal Constitution to the effect that two members would serve as Deputy Chairpersons of the FedCo," Selfe explained in a statement on Sunday.
"In terms of another section of the Federal Constitution these office bears must be elected during the Federal Congress."
Selfe said the party's federal council decided on April 6 that voting for that election would take place two days later, pending approval from the party's congress.
"This meant that two Deputy Chairpersons of FedCo would be elected if Congress adopted that amendment to the Federal Constitution," he said.
Selfe said the matter was referred to the DA's Federal Legal Commission (FLC) which had the power and authority to interpret the party's constitution and decide on the legality of such actions.
"[The] FLC resolved that 'the position of a second Deputy Chairperson of the Federal Council is to be filled by way of the result of the vote that took place on 8 April 2018 during Federal Congress'," Selfe said.