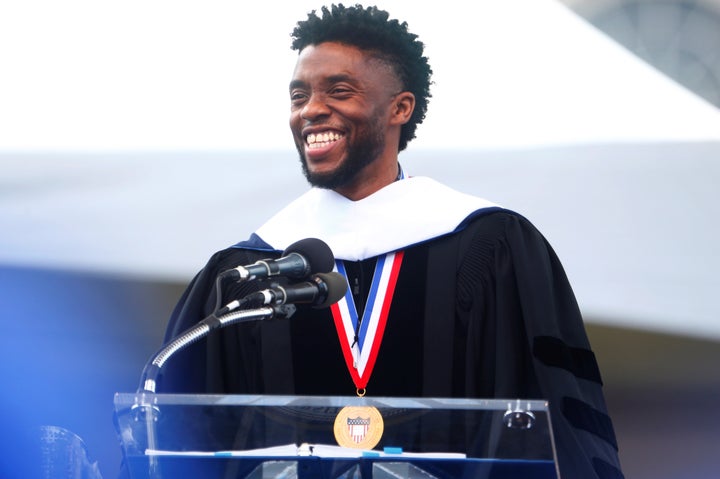 Chadwick Boseman delivered a powerful commencement speech at Howard University on Saturday, applauding students for their victory in on-campus protests and describing his early struggles as a black actor.
"Everything that you fought for was not for yourself, it was for those who came after you," the "Black Panther" star and Howard alumnus said, referring to a nine-day student takeover of the administration building last month. He also applauded the administration's willingness to make changes.
Watch the whole speech below:
The protests were sparked in part by an embezzlement scandal — which led to six employees being fired — involving the misuse of funds meant for low-income students. In the end, the university agreed to a series of demands, including a re-examination of on-campus housing policies, the board agreeing to consider freezing undergraduate tuition rates, and the formation of a task force to address issues of sexual assault and harassment.
"Many of you will leave Howard and enter systems and institutions that have a history of discrimination and marginalisation," Boseman said in his speech. "The fact that you have struggled with this university that you loved is a sign that you can use your education to improve the world that you are entering."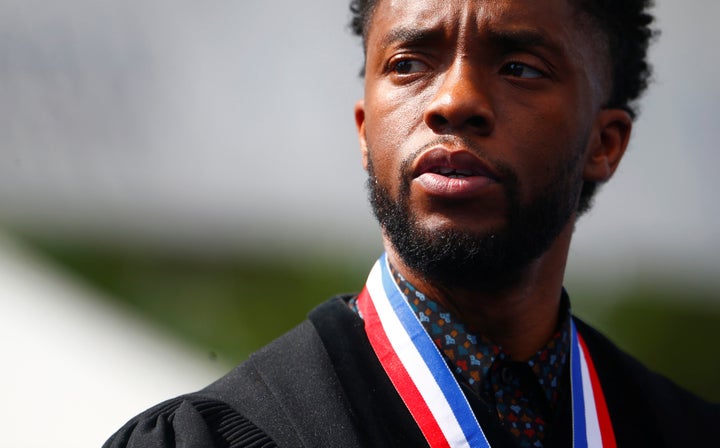 Boseman also spoke about feeling "conflicted" early in his acting career when a soap opera cast him as a gang member — in a role he said was "wrapped up in assumptions about us as black folk". Although he got compliments on his performance, he said, executives fired him after he questioned the way the character was written.
Boseman did not specify what soap opera he was talking about. However, his first professional credited TV role, according to IMDB, was on "All My Children", in which he briefly played young gang member Reggie Porter Montgomery. The role was later taken over by Michael B Jordan ― yes, the same one who later starred alongside Boseman in "Black Panther". Jordan referred to the part in a 2015 GQ interview as a "f**king stereotypical black role".
"What do you do when the principles that were instilled at you at Howard close the door?" Boseman asked in his address Saturday. "Sometimes you need to get knocked down before you realise what you're really fighting against."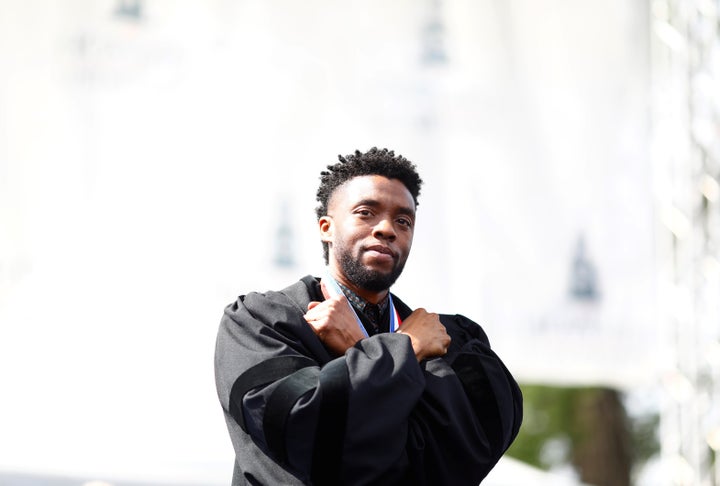 He ended the speech by urging graduates to find their own purpose in the world, which he said was more important than simply a job or career.
"Purpose is an essential element of you," he said. "It is the reason you are on the planet at this particular time in history. Your very existence is wrapped up in the things you are here to fulfil. Whatever you choose for a career path, remember the struggles along the way are only meant to shape you for your purpose."