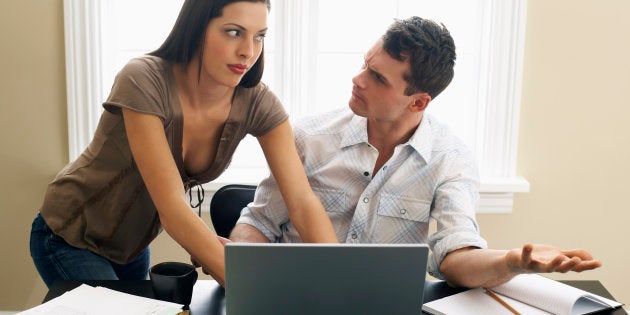 If you are over-indebted and unable to repay all your financial obligations in a timely manner, or your total debt repayments exceed your net income after living expenses have been paid for, and you fear it may stay like this for a while, you may want to consider debt counselling.
Debt counselling is a legal process to help over-indebted consumers repay their debt. It is regulated in South Africa by the National Credit Act (NCA) of 2007. A debt counsellor will negotiate a restructured payment plan with the consumer's creditors, and obtain a court order confirming the new repayment plan. If this is successful, you are said to be under debt review.
If you feel that your debt is critical enough to seek help, here are seven things you need to know about the process, as explained by debt counsellor Stephen Mulima.
1. The debt counsellor must be registered
There are multiple companies or people that are registered as debt counsellors in terms of the National Credit Act. However, you need to make sure that the debt counsellor you are planning to approach is registered with the National Credit Regulator and has an NCRDC number. You can freely verify this with the regulator. Be careful of unscrupulous debt counsellors, who will ask for money before starting the process.
2. Your debt counselling application may be rejected
The debt counsellor does an initial review to check if you're over-indebted. Should they, after counselling, find that you are not over-indebted, you'll then be issued with a rejection letter. A debt counsellor can then help you restructure your budget.
3. Legal action is prevented
As soon as you are deemed over-indebted and you officially qualify for debt review, you will be protected from legal action for a period of 60 days from the day of application — and after the arrangement has been concluded, as long as you pay according to the new arrangement. All your creditors will have to stop calling you and liaise with your debt counsellor.
4. You won't be able to get credit until the process is through
For as long as you are under debt review, you will not be allowed to get credit until you are issued with a clearance certificate once you have satisfied your obligations as per the court or tribunal order and in line with the NCA.
5. You'll be listed with the credit bureau during this time
You will also be listed with the credit bureau as being under debt counselling for the duration of the process, but this is not permanent and you will not be blacklisted. This listing will be removed as soon as you get a clearance certificate.
6. The process is not free
An application fee, restructuring fee (either your first instalment of your restructured debt plan, or R6,000 — whichever is less), a legal fee for a consent order, and a monthly after-care fee, are some of the fees you can expect to pay. There are recommended fees by the NCA, available on its website.
7. If you're married in community of property, both spouses must apply
Even if you're not the one needing debt counselling in a relationship, if you're married in community of property, both you and your spouse have to apply for debt counselling — and follow through with the process together. When married in community of property, you are classified as one single joint estate as a couple. Therefore, all assets and debts are considered joint too. You both remain responsible for the repayment of the debt, and you will both remain under the debt review process.