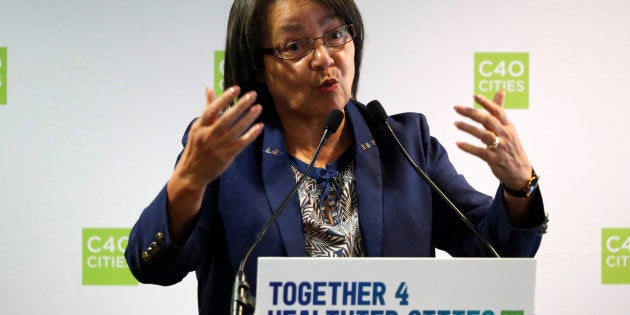 Patricia de Lille has been back in office as Cape Town mayor for the past week, but how has her temporary return affected the functioning of the City of Cape Town?
De Lille returned to office immediately last Tuesday after the Western Cape High Court temporarily reinstated her, both as a member of the Democratic Alliance and the Cape Town City Council, pending a full review of her removal.
The DA, however, said her return would only be "ceremonial", with the party's caucus to make they key decisions in the city.
Deputy Mayor Ian Nielson even suggested De Lille could "drink tea and drive around in CA1 [the official vehicle]", while everyone waits for the full court review on Friday.
De Lille told News24 this week that things had been "fine", and that she had a diary packed with events all the way up until Thursday.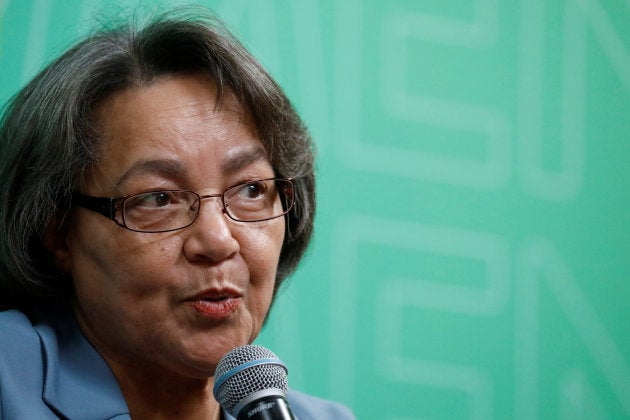 "For me, it's definitely business as usual. I've been here for more than seven years and I know what's required of me and what I must do at different times," she said.
When it came to decision making, she said she has had no issues with the DA caucus thus far.
She, however, acknowledged that the DA's intention to leave big decisions in the hands of its caucus in the interim, could lay the foundation for future tension.
"It's the caucus versus De Lille. If the caucus takes a decision that is not in line with the law, like the Municipal Structures Act, I will have to point those things out to them.
"This is how we've always worked in complying with legislation."
De Lille will hold her first full mayoral committee meeting on Tuesday, where they will be considering the draft budget and the more than 60 000 submissions made by the public regarding the high tariff increases.
The budget needs to be passed before the end of the month. Council is due to debate it on May 30 and May 31.
The mayor said that, regardless of what happens with her position and the caucus, the budget would be passed before June.
"It is a legal requirement, it must be done. It can't go beyond May 31, so we have to comply."
DA deputy caucus leader and a known critic of De Lille, JP Smith, said her description of things being "fine" was reasonable, for now.
"I would think that's a reasonable assessment. I wouldn't call it great, but fine is fine," Smith told News24.
"There's no upset or anything. [The mayor's] confined herself to being very public, and that's keeping her out of people's hair."
Smith said De Lille's statutory powers had not been an issue thus far, as the council had already delegated some of her powers during a council meeting in February.
They were, therefore, operating on that already established council decision.
He did acknowledge, however, that some caucus members were obviously "extremely unhappy" about De Lille's temporary return.
"Some have said they would walk out if she was in a meeting, so we will have to plead with them to conduct themselves in a very professional and calm manner.
"We have to respect the office, even if we aren't entirely happy with the person [occupying it]."
Going forward, the mayoral committee would still take some decisions via consensus, and if there was no consensus, issues would be referred back to council, where the DA caucus would have final say, he said.
They would also consider making further amendments in council to the executive mayor's powers.
"We will continue building in greater accountability and transparency mechanisms to ensure this never happens again," Smith said.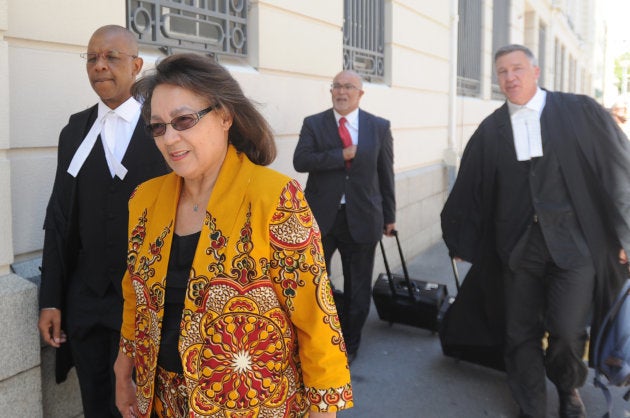 The budget process would go ahead unhindered, and it would be the DA caucus that ultimately decided how it voted, he added.
On Friday, De Lille will return to court with her legal team, which includes advocate Dali Mpofu, to argue the merits of her ousting from the DA, the result of which could mean more tensions in the city.
The Western Cape High Court will likely reserve judgment on De Lille's permanent removal, keeping the "status quo" for a little bit longer.
However, if the court rules in De Lille's favour, reinstating her permanently and nullifying the DA's decision to cease her membership, it will mean the return of a mayor who has lost the confidence of her caucus.
Conversely, if De Lille loses her bid to review the DA's decision, her removal from both party and council will be upheld, and the Electoral Commission of South Africa (IEC) will be allowed to fill her vacancy.
The pending disciplinary processes against De Lille will fall away, leaving those processes incomplete.
De Lille, though, has indicated her intention to take the matter all the way to the Constitutional Court, "if needs be", meaning the messy saga is unlikely to be fully resolved for a good while yet.