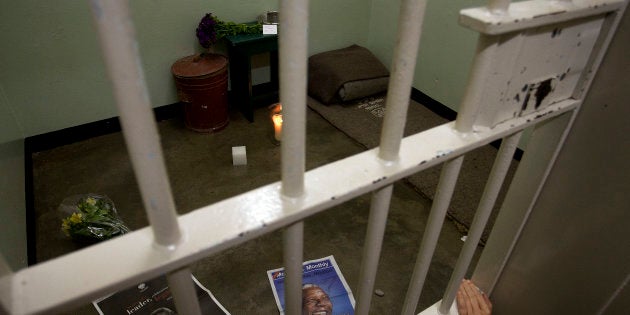 The controversial CEO SleepOut initiative has removed its auction of a night in Nelson Mandela's Robben Island cell, according to TimesLive.
The initiative had been trying to auction the stay in Mandela's jail cell for charity, but authorities at Robben Island said they knew nothing about it. In fact, the island staff said such an auction would have been "completely impossible".
CEO SleepOut aims to put chief executives in the shoes of the country's poorest to raise money for charity. This year, it has branded itself as The Nelson Mandela CEO SleepOut in honour of the late former president's centennial year.
This year, the initiative said it was auctioning off a night in Mandela's Robben Island jail cell. The experience would cost a minimum of $250,000 (~R3.4-million).
But when asked by TimesLive, Robben Island Museum spokesperson Morongoa Ramaboa said the staff were shocked to find out about the auction.
She told the publication: "It's completely impossible. You can't auction any cell for that matter. We are a World Heritage Site and accountable to Unesco [the United Nations Educational' Scientific and Cultural Organisation], and it is the heritage of South Africans. Why would we do that to ourselves? Our heritage is not some piece of carrot that can be dangled to people who have their own financial interests in mind."
According to TimesLive, the SleepOut initiative had approached the museum to discuss hosting an event on the island. But "nowhere" was the auctioning of the cell discussed, she said.
According to News24, CEO SleepOut spokesperson Liane McGowan told news agency AFP that the auction funds were intended for the Prison-to-College Pipeline, an initiative that provides prisoners with access to education.