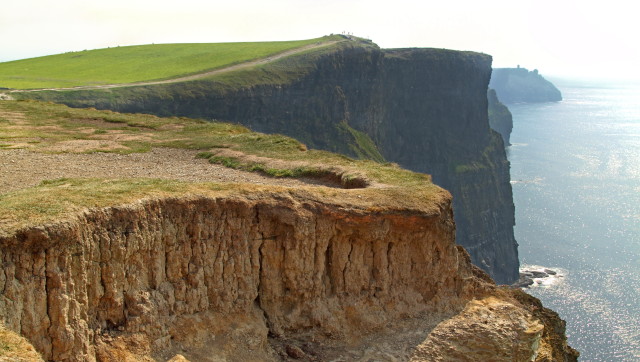 Shutterstock
We are about to launch Spabreaks.com in Ireland, and it is a development I have been waiting for (amongst many, because I usually want to run before I can walk) since we started four years ago.
This new venture not only sees members of the team now dedicated to developing the collection across Northern and Southern Ireland, but permanently based there as well, to ensure solid partnerships with the best spa experiences that the country has to offer - and oh boy what an offering it is!
As you might expect, I have seen and experienced (it's a tough job, but someone's got to do it!) a pretty sweeping variety of spas in the last 15 years, with some filling me with nothing short of mortification, and others leaving me with an immeasurable sense of awe and warm fuzzy feelings that remind me why I love what I do and want to share it with as many people as possible. While we work with many overseas venues in locations as exotic as Goa and St Lucia, it is Ireland that is now proving a relatively untapped resource in the best of the spa industry, with the added bonus of being within easy reach of the UK market.
As most of us are still feeling the pinch of recession, it is important to be aware of destinations that can provide a short break and respite from the daily grind without having to spend inordinate sums of cash on the travel, and frankly, without having to spend lots of time getting there as well - at least I think so. I, like many, am a working mother with young children, and my 'free' time is not something I particularly wish to spend in transit; I want to enjoy it! That said, there are also great psychological benefits, not to mention a sense of escapism, in going somewhere a little way from home, making Ireland a prime destination.
More than that though, the country's resources are impeccable. In terms if products, the use of native, organic materials such as seaweed - the key ingredient in the VOYA product line, is indicative of their forward thinking, on trend, natural approach to holistic health and beauty, which is an area I am quick to extol the virtues of, while recent facility developments such as the opening of The Europe Hotel and Resort and Fota Island Resort, mean that it is also the home to some of the best spas I have seen so far.
Add to that the history, beautiful landscape, vibrant culture, and the warm and friendly hospitality that is innate in Ireland, and you can see why it's a winning formula.
The only real surprise is that no one has made a bigger fuss of it before ... No matter, me and my team at Spabreaks.com are on the case!