Looking to take your other half on a romantic summer break to rekindle the flames? Or do you just want some well-deserved time out with your partner? Whether they love the arts or the tourist classics, here are the top spots with perfect backdrops for a bit of romance - day or night.
Re-live the greatest love story of all time in Verona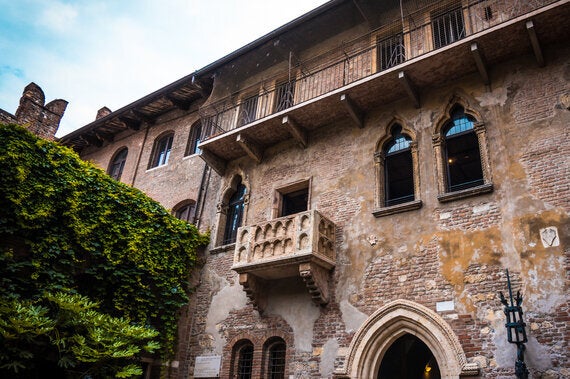 Italy's rich past and modern present are juxtaposed perfectly in Verona. The city of Shakespeare's most famous romantic tragedy - Romeo and Juliet - Verona is full of architecturally striking piazzas, churches and museums. And, of course, the renowned Juliet's balcony. Verona is also known for its opera season, held each summer in the 2,000-year-old Arena di Verona, which through the summer months transforms into the world's most remarkable opera house.
Take a back-seat view in Rome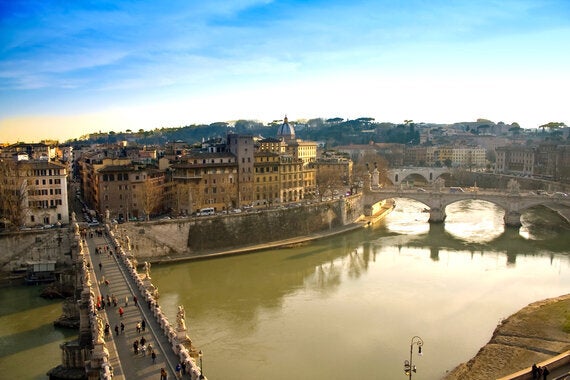 Rome is perhaps best known for its historic monuments, but the crowds of tourists at landmarks like the Coliseum, Trevi Fountain and Spanish Steps can drain away the romance. Find a restaurant with a view of one of these iconic sites so you can appreciate them from afar - Palazzo Manfredi has a fabulous terrace overlooking the Coliseum, for example. Then take a romantic stroll along Lungotevere and head for cool Trastevere - it's where the locals hang out in the evenings and where you'll find a more genuine taste of Rome.
Act like a Captain in Kefalonia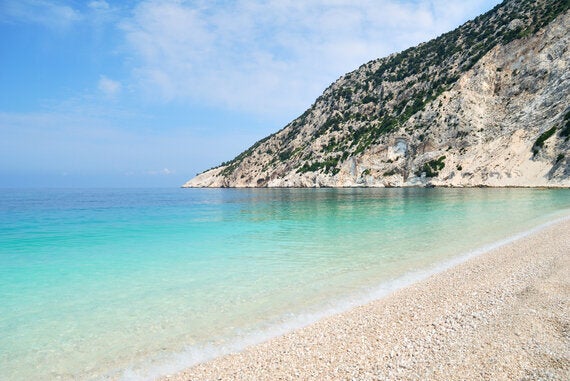 Perhaps best known to Brits as the setting for Louis De Berniere's novel, Captain Corelli's Mandolin, Kefalonia has beautiful romantic scenery of green vineyards, sandy beaches and sparkling waters. One of the biggest Ionian islands, it also offers up some of the most majestic mountain scenery Greece has to offer. Dotted among the hills you'll find villas where you can get away from the tourist spots and make the most of a peaceful holiday.
Experience magic moments in Menorca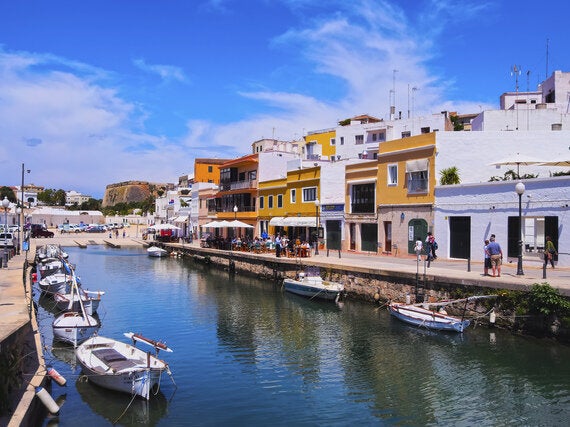 Some of Hollywood's elite have been spotted canoodling in Menorca - and no wonder. With its unspoiled golden sand beaches and intimate boutique hotels, this island - known as the jewel of the Balearics - inspires romance. The old town of Ciutadella, with its cobbled streets, is a great place to meander and take in the stunning vistas. Nothing is more romantic than a stunning sunset and Cova d'en Xoroi - a bar set in caves on` the cliff face at Cala En Porter, offers spectacular views out to sea as the sun goes down.
Spectacular views in Venice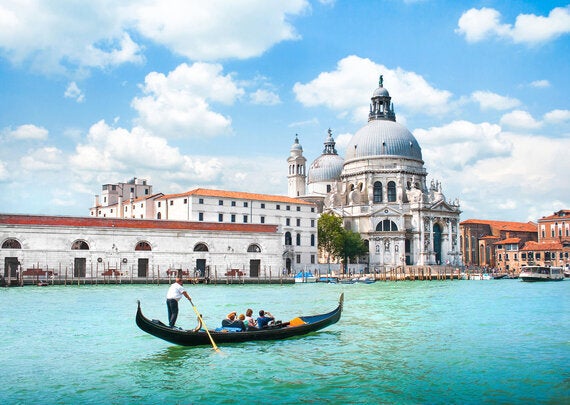 No matter how often you've seen it in photos and films, the real thing is dreamier than you could imagine. The absence of cars means you can make the most of strolls hand-in-hand with your other half and, of course, gliding along the shimmering canals in a gondola is a quintessential part of exploring Venice. The gondoliers will even serenade you, if you ask nicely! At night head to Hotel Danieli, one of the city's oldest and most famous hotels and, from the terrace, you'll get one of the most exclusive views in Venice. It was here that Venetian noblemen would once watch the arrival of silk- and spice-laden merchant ships from the Orient.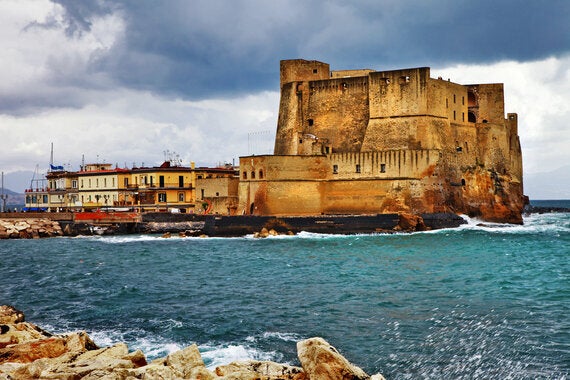 Wherever you are Naples, you're never far from the delicious aroma of freshly baked pizza. In fact, they take their pizza so seriously here that 10 years ago the Ministry of Agriculture issued regulations on exactly how a real Neapolitan pizza should be made - and the locals stick to it. So what better place to share one with a loved one? After your meal, head to Lungomare (the seafront promenade), where you will find clusters of padlocks attached to poles, painted with the names or initials of couples - the modern equivalent of true love knots.
Dare to pop the question in Dubrovnik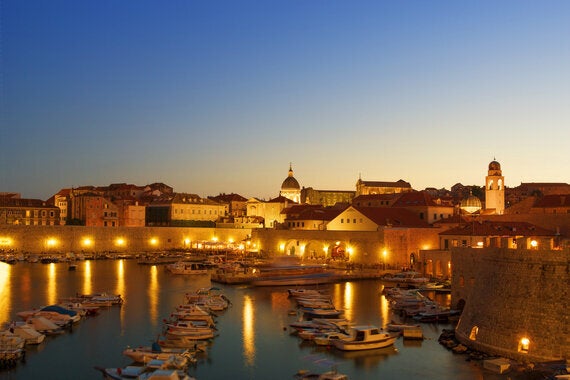 Richard Burton and Elizabeth Taylor used to escape to this beautiful Croatian city for a bit of holiday loving, and Dubrovnik still has the right atmosphere for a glamorous romantic break. The centre of the compact walled town is full of gorgeous boutiques and unusual jewellery stores (yep, you could buy her 'that' ring here), pretty cafes with flower-filled gardens, as well as plenty of bars hidden away in private nooks and crannies if a proposal is on your mind.
Head for the hills in Barcelona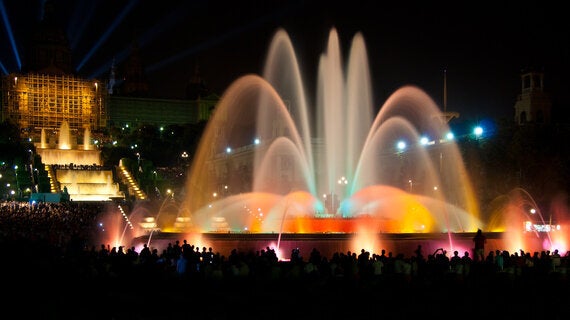 Barcelona is known for its architecture and gastronomy, but it's also a very romantic city. Head down to Avenida Maria Cristina in the Montjuic neighbourhood, where you'll find the stunning Montjuic Fountain. Lights and music accompany the fountains in the evening, making for a spectacular show. For panoramic views of the city, visit Mirablau, near the top of Tibidabo Hill. The tall glass windows mean you get a great view of the Montjuic Fountain, Sagrada Familia and the beach. Head there just after it opens at 7pm to watch the sunset or wait until later, when it's dark and the city lights sparkle in the distance.
Feeling inspired? It's time to make your next romantic memories. We fly to all these destinations from cities across the UK this summer.