Spain is a gastronomic Nirvana for foodies, with towns, cities and regions all boasting delicious local specialities. However, we've tasted our way through España to give you the inside scoop on the best places to taste tantalising tapas and other Spanish delicacies! From cosy and obscure to super chic and incredibly sleek, these Spanish hotspots are not to be missed.
Quintessentially Culinary Costa Brava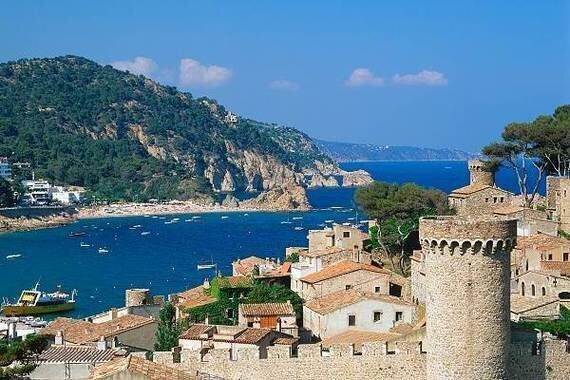 The stunning beachfront town of Vila Vela
Topping the list is Costa Brava. Not only did one of Spain's most striking locations produce arguably the world's greatest chef, Chef Ferran Adriá, it's also home to one of the world's best restaurants, El Celler de Can Roca.
El Celler de Can Roca in Girona offers dishes that mesmerise with their inventiveness, from golden caramelised olives hanging on a bonsai tree to mini edible rafts that taste of the best the ocean has to offer. Such is the appeal of the food, the reservations book fills months in advance.
Luckily, many of Costa Brava's menus reveal a creativity not found in other regions. Even in the simple yet charming outdoor café at Cala Joncols (only open from late March through October), the suquet de peix, or fish stew, comes with wine that's been matured under the sea rather than in a dusty cellar!
From markets to Michelin in Barcelona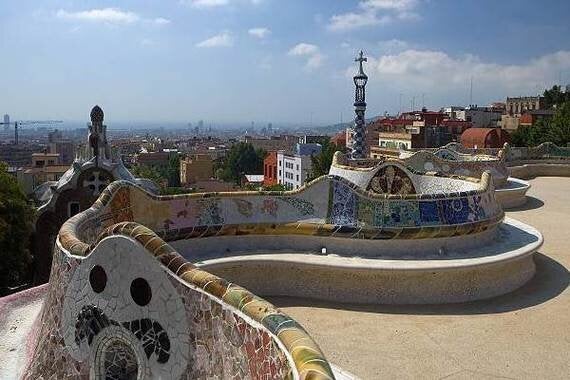 View over Barcelona from Park Güell
Barcelona, one of the world's most captivating cities, doesn't disappoint in the food department.
A stroll around La Boqueria Market will amount to torture for anyone on a diet who's foolish enough to enter. Creative and colourful tapas, fried sardines, pies shaped like sailors' hats, and rows upon rows of jamón all lend themselves to the sensory overdose in Barcelona's bustling food scene.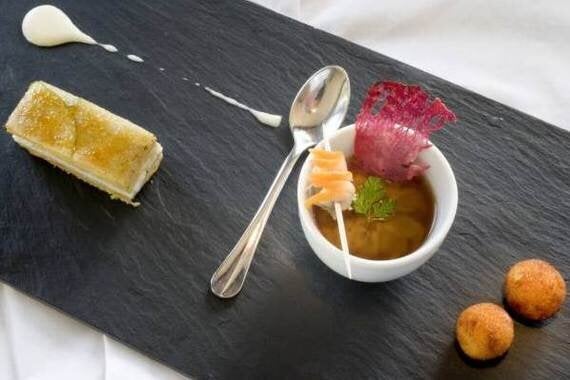 Tapas by Spanish master, Chef Martin Berasategui
To savour gastronomic dining in Barcelona, culinary maestro Martin Berasategui's restaurants have to be on the agenda. His Lasarte base has two Michelin stars, with prices to match its elevated status, whereas Fonda España at the artistic Hotel España offers a tasting menu, or degustación, of the best of contemporary Catalan cuisine at a very reasonable €55.
Granada: Tapas Capital of the World
Andalusia, the epicentre of the tapas universe, simply has to be included, and Granada is the place to go. Granada's blend of Iberian and Moorish influences has left its mark on everything from the palatial architecture of the Alhambra to some equally attractive and delicious tapas creations.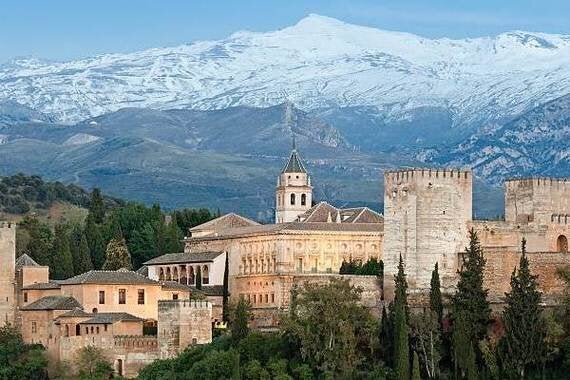 The Bodega de Antonio, near the Cathedral, is about as authentic as it gets. Quintessentially Andalusian, it serves the best of local tapas including savoury cheeses, smoky sausages, and crispy calamari.
Alternatively, Bodegas Castañedas is a good introduction to Granada's cuisine. With jamón hanging from the bar, sherry served straight from the cask, and locals packing the space to the brim, this gem promises delicious food, and plenty of it.
Southern Spice meets Spanish Flair in Tenerife
Finally, an island associated with 'all-day English breakfasts' might seem an odd inclusion. But Tenerife has a richly diverse gastronomic scene away from the main tourist resorts. Traditional cooking consists of hearty stews and grilled meat, fish and seafood dishes; rabbit, goat and parrot fish being particular specialities. A historic trade link with South America means that traditional tapas are mingled with a spicy palate, traditionally recognised as Venezuelan.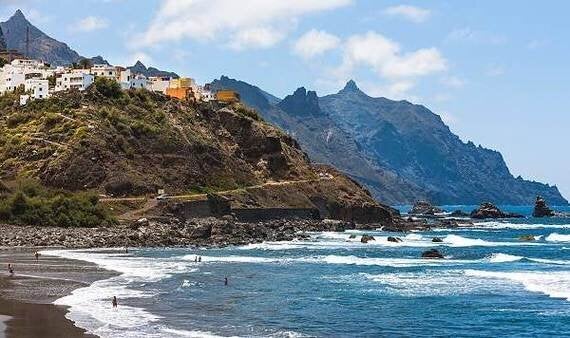 Playa del Roque de las Bodegas in Tenerife, near top restaurants
at Abama Gold & Resort and El Rincon de Juan Carlos
Local restaurants are often sophisticated and sexy featuring modern twists on traditionally Spanish recipes. Both Basque restaurant M.B and Japanese-Spanish fusion Kabuki in the Abama Golf and Spa Resort have Michelin stars, whilst Chef Juan Carlos, of El Rincón de Juan Carlos in Los Gigantes, was voted the runner-up for best Spanish chef in 2012.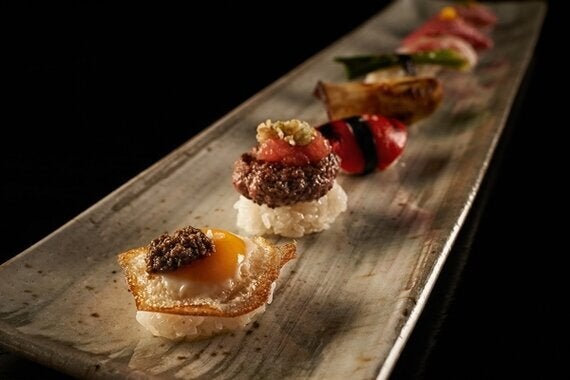 Japanese-Spanish tapas at Michelin-starred Kabuki at the Alama Golf & Spa Resort