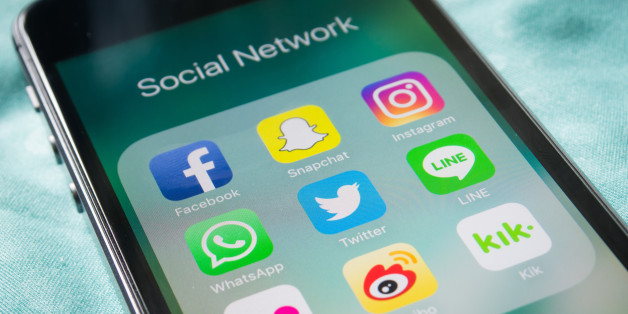 Wachiwit via Getty Images
Spend five minutes with 22-year-old Timothy Armoo and you know instantly that he is on the fast-track to success.
For he and his fellow co-founders of advertorial firm Fanbytes are demystifying the Gen Z mindset for brands and non-profits alike. Already his third venture, Fanbytes is Tim's new baby and the latest in almost ten years of his entrepreneurial journey so far.
Tim studied Computer Science at the University of Warwick and his co-founders, 23-year-old Ambrose Cooke is a Mechanical Engineer and 21-year-old Mitchell Fasanya are equally as gifted. Ambrose is a computer scientist and was offered a scholarship to Eltham College and Mitchell is a serial entrepreneur and sold one of his companies for six figures when he was 19 and has been coding since the age of 8.
You might think you would find this dynamic trio in the heart of Silicon Valley or perhaps in a high rise tower block in the US, working for a multinational tech firm. Instead, they reside in the heart of London, with quite possibly the coolest jobs in the world.
Surprisingly enough it is still rare to see young people take a leap of faith like this and create their own careers, rather than following a path encouraged by their parents or expected by society. Today tens of thousands of young people are receiving their A-Level results and many are marking this as the 'day we find out our futures.' Tim and his team know the value of a traditional University education but know that a degree alone isn't the secret sauce to success. It took drive, determination and a whole lot of ingenuity for Tim and his co-founders to sit down and find a business that got them through the doors of Disney, Warner Brothers and even Sony already. Not a bad client list for a company that is only just two years old.
Tim, Ambrose and Mitchell are part of a new breed of Gen Z'ers. They are in a cohort of young people who have internet access more readily available than any other generation and have had an unprecedented amount of technology as a part of their upbringing.
L-R: Mitchell, Tim and Ambrose - Fanbytes
Tim said: "We're a new generation, and to us all we care about are our phones -- we don't really care about TV. So many brands are scared of going into Snapchat because they say it doesn't have an advertising ecosystem around it, and it doesn't have a click-through function -- the last time I checked, TV didn't have a click-through function." He got the idea for Fanbytes after seeing how much stuff his 15-year-old cousin was buying after recommendations from people he watched on Snapchat. "I thought, uh, this is interesting. If this is such a strong engagement, let's get more brands to tap into that."
One thing's for sure, Fanbytes are changing the way brands interact with millennials and it is clear that brands have a way to go if they are to tap into this tech-savvy, always-on generation. This Results Day, Tim, Ambrose and Mitchell are undoubtedly a huge inspiration to young people looking to enter the tech world, business world or the marketing world.