I can't say I ever expected to see Father Christmas in the middle of July surrounded by snow and Ho Ho Ho'ing, but there again, life can throw some curveballs (and snowballs) your way.
I was diagnosed with Non-Hodgkin Lymphoma in 2013 when I was 14. Doctors had found a large tumour growing in my chest and into the right side of my heart. Over the next 10 months I was in and out of hospital more times than I can count having chemo. It was pretty tough going.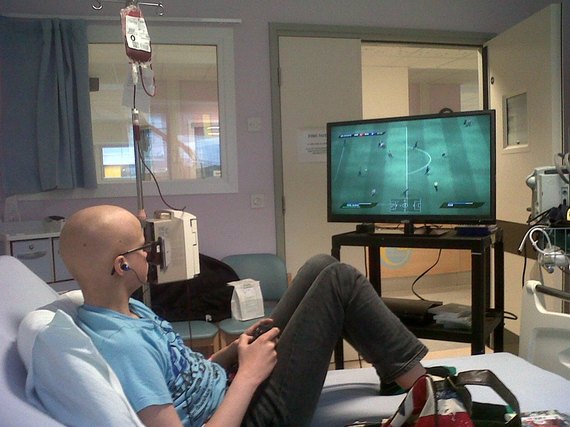 Two weeks before Christmas I got a really bad lung infection and had had to go into hospital. My family were amazing, they decorated my room and made it as nice as they could. I resigned myself to the next couple of weeks in there and concentrated on trying to get better. But it got worse. My temperature was raging and they couldn't get it under control so they transferred me to Southampton hospital just a few days before Christmas.
Christmas is a big deal to me and the family and I have to say, sitting in a hospital bed feeling awful while everyone else I knew was enjoying the holidays wasn't much fun. At least my family got to be with me as they stayed at the local CLIC Sargent house and so the four of us got to be together for the Christmas and New Year. My sister Charlotte got to sleep on the ward with me some nights, including Christmas Eve and I felt lucky to have her with me and not be alone waking up on Christmas Day.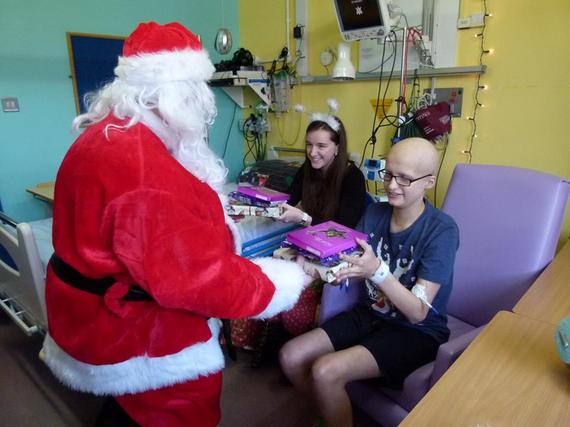 Mum and Dad came over early to open stockings, and then Santa arrived bearing more gifts. My grandparents also came to the hospital and we had Christmas Dinner in my room out of polystyrene containers. All I fancied was Yorkshire puddings and pigs in blankets and I just had a plateful of that!
We played a few games altogether and I started driving my new remote control car up and down the ward which was good fun. There weren't many other people there and no-one seemed to mind.
It was a very different Christmas to normal, we all missed out on so much fun, parties and outings in the build-up, although at least we all got to be together on the day and I knew how loved I was when the whole family was there in my hospital room with me.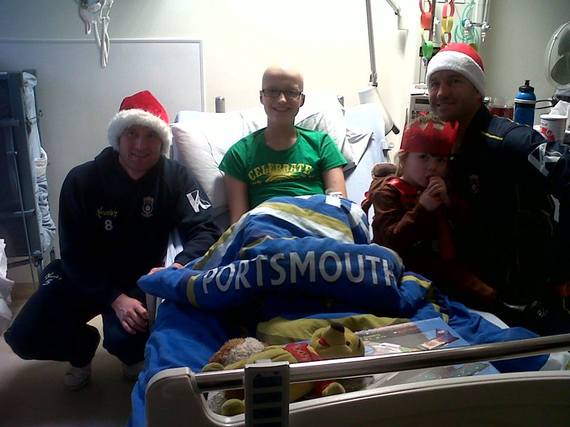 We didn't get to have Christmas Dinner at home until the middle of January....but I was just so grateful that we did and that I got to be home again.
I have now finished treatment and am in remission. Now I can just get on with all the normal 17-year-old stuff, like playing sport and supporting Portsmouth FC but I also take every opportunity I can, like jumping out of a plane to do a sky dive - I want to live life to the full.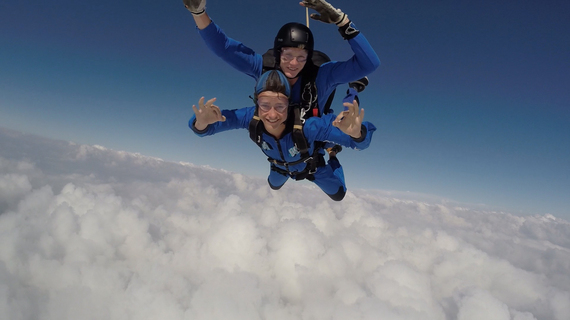 Last week I turned 18, and I had a party with family and friends - it was an amazing milestone and all the more special after what I have been through.
But I also got an invite to another party too - a Winter Wonderland in the middle of July organised by Cancer Research UK Kids & Teens and TK Maxx. Alongside 19 others who have had their festive celebrations disrupted over the years, it was a very special day to help raise awareness about childhood cancer and the work needed to improve treatments.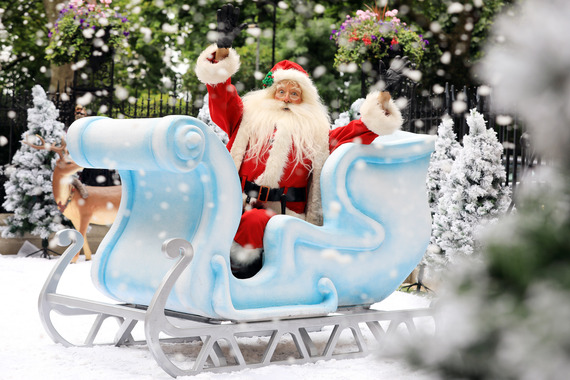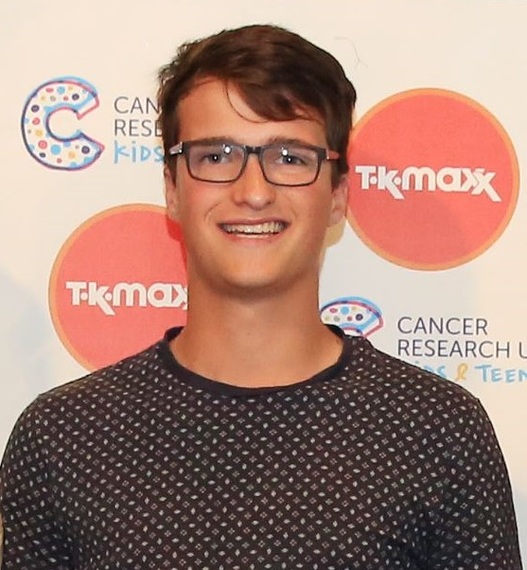 Having cancer really does flip your life upside down, but seeing all the families enjoying this special event together reminded me how important my own family have been throughout and I can't thank them enough.
Adam is supporting the Cancer Research UK Kids & Teens Star Awards, in partnership with TK Maxx, which celebrate the bravery of children in the UK who have been diagnosed with cancer. To nominate someone to receive an award or to find out more about the campaign, visit: www.cruk.org/kidsandteens