Ella on the Run caught the music industry's attention earlier this year when she featured on Glastonbury's Emerging Artist list. I first got to know Ella on the Run when she released her single Golden Boys and have since been lucky enough to collaborate her on the music video for her latest track, War of Words.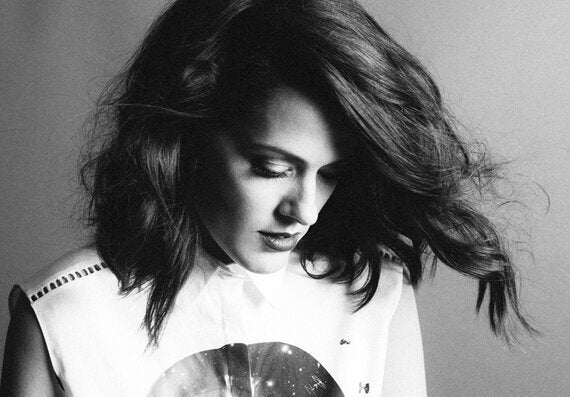 I caught up with Ella on the Run in the midst of her latest EP release. Musically trained to the very highest level, Ella pursued other career options before realising that her love of music was too strong to resist. Ella's story is a real inspiration for anyone who might need some extra encouragement to follow their dream. Ella says
"I admit, I let myself be sidetracked for a while. Among other things, I got a chef's degree and worked in interior design. In my heart, that longing to create music never left, so I had to kick myself into motion and give it my best shot before it was too late. Ella on the Run is a project that started a little over a year ago. I decided to go to LA to write and record with an old college friend, Matt, who works out there as an engineer and producer. The tracks were later co-produced by Swedish producer Lukasz. I released the first single Golden Boys in February this year. The track created some initial buzz and so to follow up I started working on an EP, again with Matt and Lukasz. The EP War of Words was released on the 24th of November and has been getting a lot of attention, from bloggers to radio stations."
Like many up-and-coming artists, Ella is heavily involved in all aspects of her work, from writing tracks, to promoting them.
When I started this project, I never would have thought that within a year I would have three singles, a mini EP and two videos out there. It feels surreal, but amazing because I did that for myself. My ambitions now are to follow up with new releases next year and hopefully get signed to a cool label.
While the Internet has transformed the music industry, Ella believes it has been a powerful positive force for independent artists.
The Internet has certainly created a lot of opportunities that were not available to unsigned artists before. It is a very exciting time to be a musician right now. I admire all artists who have made their own way. You really have to stick to your guns and keep working hard to filter through the crowd and get noticed. I also admire all the great female singers at the moment who are really pushing the creative boundaries and being quite kick-ass in general. Specifically ladies like Banks, Lykke Li, Lorde, Charlotte OC and Taylor Swift.
Even though she recognises the importance of the Internet, Ella is not a natural social media addict.
Social media is almost everything today. I sometimes feel like the amount of followers you have is even more important than the quality of your music. As I am quite a private person, I only started using Twitter when I launched my first single last February. I still have to remind myself everyday to keep posting otherwise I forget, so I'm the opposite of a Twitter addict.
After this year's successes, Ella on the Run has big plans for 2015.
I want to do another video and release a second EP in late spring/early summer, all geared towards an album at the end of 2015. I'm currently booking live dates for February and March. I have a headlining gig at the Troubadour on the 21st of Jan. All my gig dates will be up on my website soon.
According to Ella on the Run, these are the five things every musician should know:
It's not all parties, it's hard work!

Stay up to date with what is going on in the industry.

Trust your gut feeling.

Actively seek advice.

Use all social platforms available.
Ella on the Run's EP, War of Words, is available on Itunes and Spotify. For more information on Ella on the Run, follow her on Twitter or check out her website www.ellaontherun.com
Related