With both Japanese and Cantonese cuisine more popular than ever in the capital, we wanted to point you in the right direction of some of our favourite Dapper Chapper spots so you're not led astray.
One thing is that service is top notch in each of our choices, they won't let you down. So whether you're looking for an indulgent multi-course dinner or a quick and delicious bite to eat, I've given you the rundown of six of the best spots to satisfy: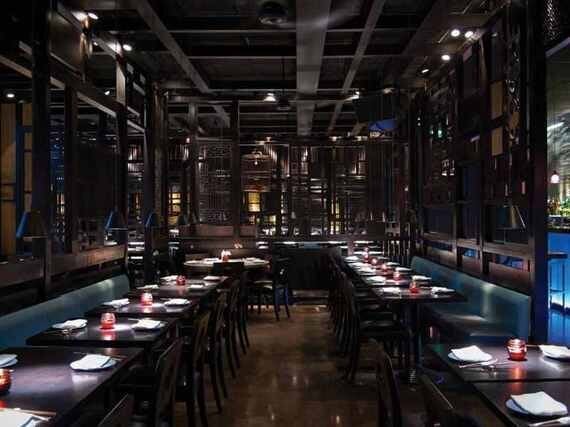 Follow the inviting smell of incense down the steps into the warmly candlelit reception of Hakkasan, and you'll soon be surrounded by deep mahogany furniture, oriental geometric patterns and relaxing blue hues that create a peaceful atmosphere. You will lose all sense of time, and rightly so.
Hakkasan is the one of two Cantonese restaurants to make our list and boasts impressive cocktails, sumptuous starters and tasty mains. Although there may not be an inch of space left for dessert, find room and be tempted by the lychee and raspberry parfait.
Your needs will be well anticipated, as the servers were swift and elegant, managing to expertly top up the chilled glasses before they were even halfway empty - this Michelin-star restaurant is bound to impress.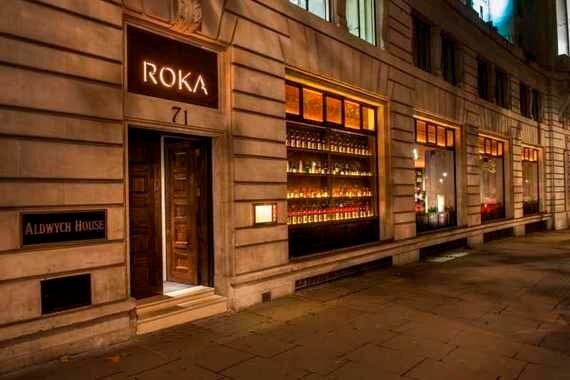 Golden and copper hues reflecting the warm wooden surfaces create the feeling of warmth that just bounces all around ROKA. Coupled with the smile of the servers, that never leave your glass light, you're definitely in for a good experience here. The spectacular sashimi selection comes out on a bowl of crushed ice making it the centrepiece of the table, and the beef, ginger and sesame dumplings are to die for.
The real star is the ROKA dessert platter, which is absolutely worth leaving some room for. It too is laid out on crushed ice so you can take your time. Every item on the platter tastes divine, and it even has its very own chocolate Buddha, which has a soft passionfruit centre - definitely lucky.
Exposed brick accent walls greet you on the way in, and giant illustrated fish skeletons adorn the walls. Mixing Japanese influences with a little modern hipsterish touches like faux-worn leather seats create a modern and relaxed atmosphere. Vibrant and colourful dishes whizz by carried by neatly dressed, efficient hostesses - a very attentive bunch, whose suggestions for both food and drink which were very welcome. We especially liked the Japanese wine, not a sake or rice wine, this is a smooth and citrusy white that complements the food extremely well.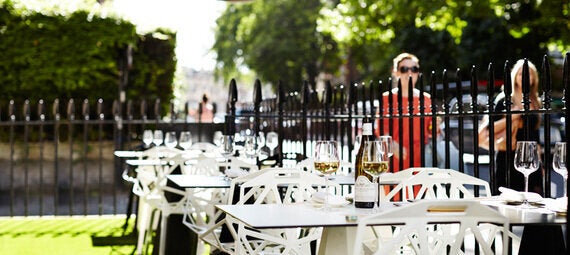 Rich truffled jelly gave our salmon sashimi a moreish quality, and the fish was light yet meaty. A delicately curated selection of sashimi, each fish with its own individual garnish to accent the flavour, was delicious. The plumes of dry ice billowing was a nice touch, just the thing to set off your phone flash.
Little sister of Hakkasan, we weren't surprised to see similarly elegant finishes to the décor. Polished dark hardwood furniture, gleaming white and glass tables all offset with a rich royal blue accent used throughout. It felt modern but accessible - tables were neat, small enough for an intimate dinner discussion but with enough space for privacy.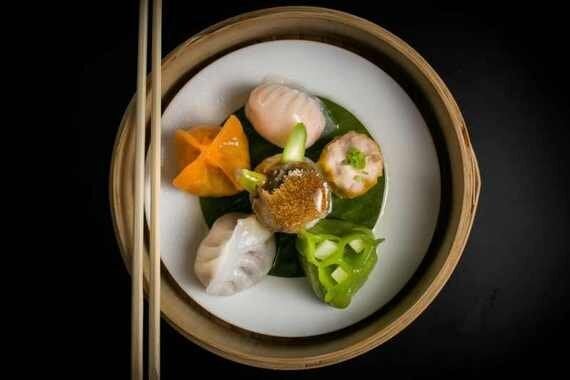 There's a fantastically curated personal menu catering to various hunger levels and allergies. The in-house sommelier paired the wine brilliantly - topping up our glasses at intervals throughout with barely a whisper.
Dumplings are the specialty at Yauatcha, and rightly so, they were tender and moist, with perfectly cooked seafood and served with generous amounts of sauces and dips, and the main was just as impressive.
In the heart of Covent Garden, Japanese Izakaya Bar Flesh and Buns offers a selection of 'Japanese drinking food' with the Hirata steamed buns taking centre stage. The basement restaurant plays classic rock and roll in the background and offers both a relaxed environment and a lively atmosphere.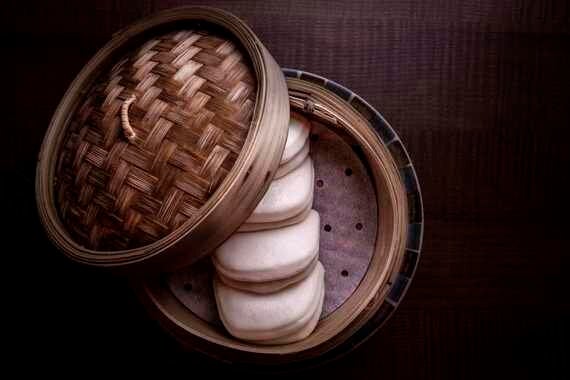 Choosing Wagyu Rump Steak for our buns, they came with Korean dipping sauce and pickled cucumber whose tartness set the rich beef off perfectly. This is the perfect comfort food and absolutely delicious. Do make sure that you leave some room for dessert - the DIY s'mores are flashy and incredibly fun, with your own personal fire pit to toast the marshmallows over. Finger food like you've never had before.
When we popped into Sake No Hana last it was cherry blossom season and they had gone to great trouble to create an atmosphere, the whole foyer was filled with bloom-heavy branches and delicate scents. The highlight had to be the traditional breaking of the Sake barrel. After an introduction from the talented native musicians, a ceremonial wooden hammer was taken to the lid of the barrel and it was broken open, with everyone present enjoying the delicious rice wine inside.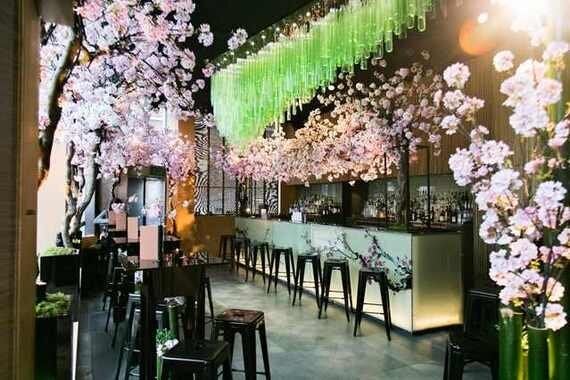 But, back to the main event - our friendly waitresses presented a selection of pieces in the Sakura Gozen Bento box, including kuro-kanpachi, salmon, and sea bream sashimi, o-toro, chu-toro and akami nigiri, and spicy tuna, salmon avocado and crunchy California maki. These guys bring the sushi game up a level. Delicious and delicate Cherry Blossom macarons, were served after the meal, each bearing a beautifully painted blossom illustration on the top. A lovely touch.
You won't go wrong with any of the options above but which ones your favourite and are there any you'd add to the shortlist? Leave a comment or tweet me at @dapperchapper
ROKA-ALDWYCH ©-RICHARD-SOUTHALL-EMPHASIS